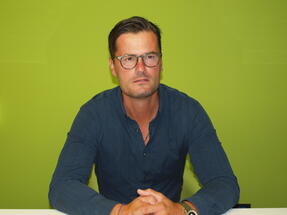 1. Can you tell us a little more about your company, about your projects that you had the opportunity to work on?
We are a company with a tradition of more than 30 years of business and more than 15,000 satisfied customers in our database, and without false modesty I can say that we are a leader in interior design.
With our own wood technologists, interior designers, mechanical and construction engineers, we try to maintain the quality of today's very demanding and educated investors.
I would especially like to single out the projects of furnishing the interiors of museums, nature parks and national parks, which with special processing materials and accompanying multimedia are among the top, as well as the interiors of commercial ships where no line is straight.
We are representatives of various world brands of equipment for interiors and exteriors of hotels as well as office assortment, ergonomic work chairs where we proudly represent companies such as Herman Miller, Dauphin and Nowy Styl.
2. Coronary influences have influenced the design and interior trends of office spaces. There is more and more talk about optimizing office space. Can you tell us more?
The corona crisis has greatly changed a concept that before Covid was increasingly based on the open space variant of office space and which put an end to various partitions between desks, protective glass on company entrance desks and greater space between work units all the way home. office office.
3. Will there be new concepts of office space in the future? We are aware that offices are no longer just a place to work.
We hope, however, in the future, closer contact between people, and thus the return of the office space model from 2019 with open offices where more people stay where better communication and better information transfer between employees. Trends of green walls, acoustic wall absorbers, which not only serve to absorb sound, but also to give the impression of fullness of space with these decorative design panels. He would also emphasize the increasing use of office lifting desks for the purpose of healthier work, which in combination with the ergonomic chair makes work more productive.
4. The market is constantly changing. What is, by your definition, a modern office?
A modern office is one in which creative, aware people work, focused on the productivity and success of the company in all segments, from profitability to interpersonal relationships. In order to achieve such an atmosphere, of course with good leadership, it is necessary to provide employees with all the prerequisites for work and an environment that further motivates them.
5. What do you expect after a corona crisis?
We expect people to be more aware of their health, relationships with others, colleagues at work and the return of teamwork in groups without masks and various barriers that have alienated us all a little.
With such healthy and aware colleagues, we hope for new business opportunities, both in Croatia and abroad.