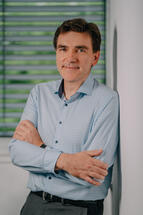 1. Tell us a little more about your company?
Digital Media d.o.o. from Čakovec (digitalmedia.hr) has in its offer advanced software solutions for design and visualization in architecture and related activities. We offer our customers advice, training and comprehensive support when using the software.
From our offer we would like to point out: SketchUp Pro - currently the most popular tool for 3D modeling with open architecture for extensions, V-Ray - one of the most respected rendering solutions for photorealistic displays of 3D models, ArCon Professional - simple and fast software for 3D design and visualization completely translated in Croatian, ARCHLine.XP - an advanced and comprehensive tool for architectural and interior design, WETO Viskon - software for 3D design and production of wooden houses and roof structures and ZWCAD - classic CAD and for the most complex projects using the standard AutoCAD DWG format.
2. Some new technologies for displaying commercial spaces are coming (VR, AR, 3D displays). Can you tell us a little more about that?
Computer 3D display uses computer graphics techniques to display an existing or new space or model. Representations can be from linear to photorealistic, in the form of a static image or film. They are usually displayed on two-dimensional surfaces as a projection of a 3D model. It is also possible to have a stereoscopic display by creating two different images for the left and right eye or a spatial display using, for example, a hologram.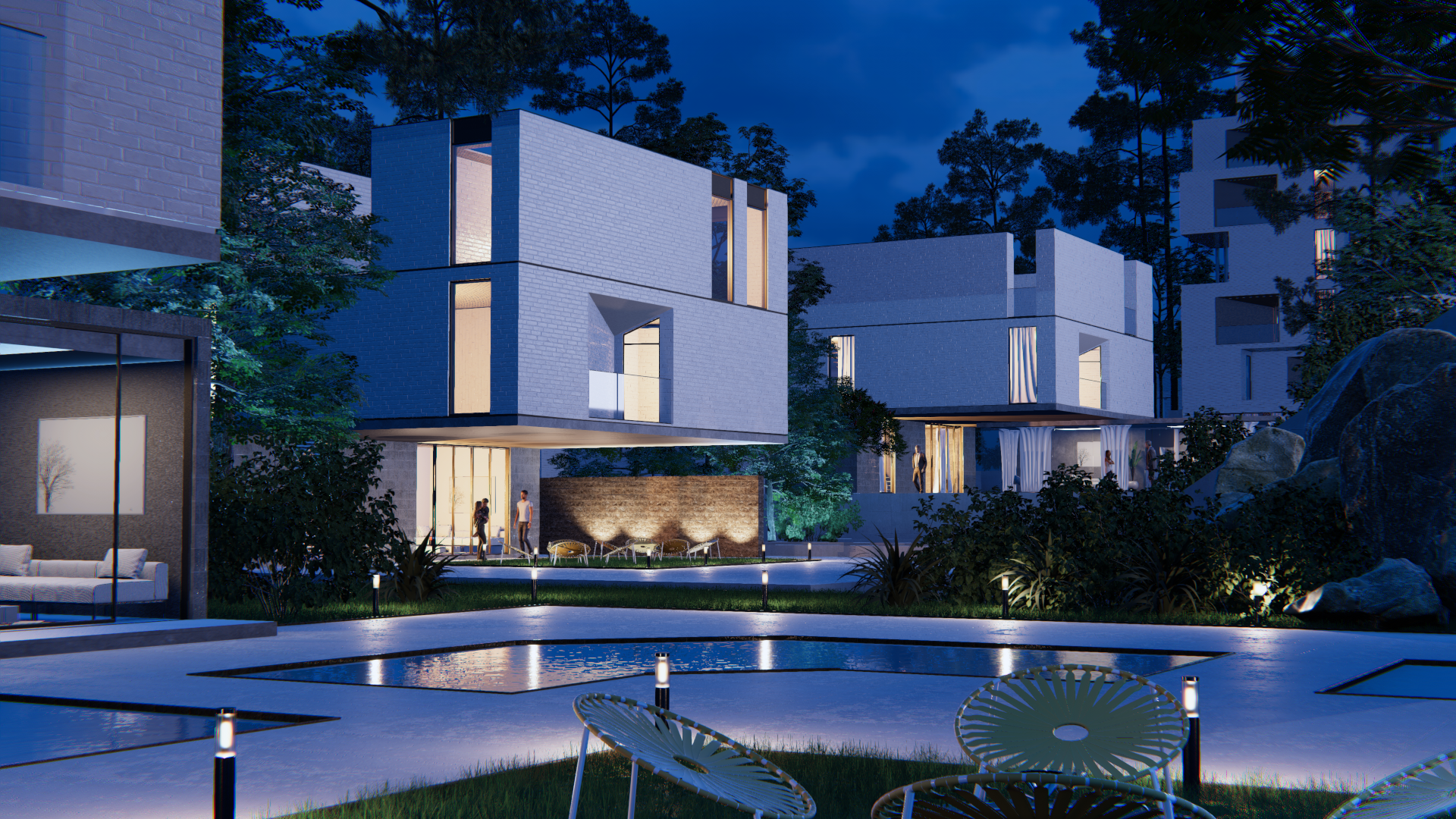 VR (Virtual Reality) or virtual reality is a technology of complete immersion of users in computer-generated space. The user has a sense of presence in that virtual space and can interact with the elements in the space and control the movement. VR requires more complex equipment for the user: eg special helmets / masks, gloves with sensors and more.
AR (Augmented Reality) or augmented reality is a technology of inserting computer-generated content into the user's field of vision. The space can be supplemented with new, virtual elements, such as a new wall color or a new desk, or just informative messages, such as additional information about the room we are looking at, the price and delivery time of cabinets in our field of vision and the like. For the augmented realities we use, a mobile device with a camera and a screen for displaying the environment with inserted content is enough. More comfortable systems are possible with glasses with a built-in projection system for the pupils of our eyes.
3. How can we use 3D views in advertising business premises?
The three-dimensional display allows the customer to register all aspects of the advertised space faster. The customer can more easily imagine the relationships of individual elements, notice the layout of the room faster, register the heights of individual parts of the room, windows, niches and the like compared to the 2D floor plan.
From the 3D model of the business space, we can generate views from different points of view: we generate floor plans, cross-sections and views that best represent the business space according to the client's request.
It is possible to automatically generate a statement of measurements of individual elements of space: surfaces of rooms, walls, volumes,…
In the existing 3D model of space we can place the user's specific objects and see and explore their position in space.
4. How can renders help advertise business premises?
Renders give us a photorealistic or non-photorealistic (by mimicking different art styles) image of a 3D model of a business space. In the photorealistic display, the customer can see realistic, already existing materials and equipment or a space simulation with materials and equipment of their choice. It can also investigate the relationships of light and darkness in a space, what effect individual lighting gives and whether, for example, lighting is suitable for the activity and how it changes during the working day.
On the other hand, a more abstract rendering of a (non-photorealistic) business space model makes it easier for the customer to imagine the space, for example details and colors, without predefined constraints or settings.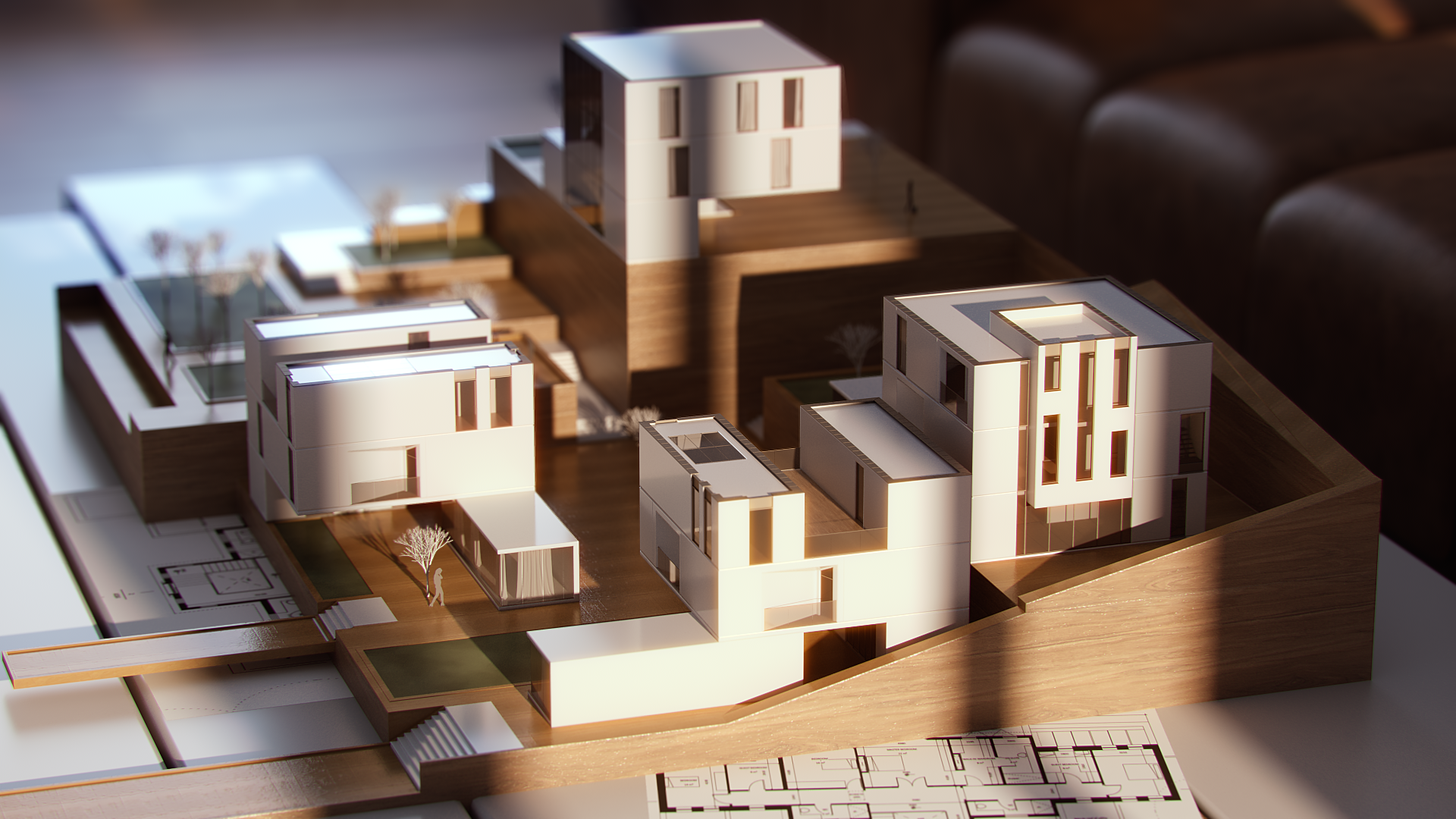 5. How can new technologies change the display and only advertising of commercial buildings, and only the real estate market?
3D models allow the client to choose the ways to view the business space, be it photorealistic, abstract, with their own equipment or offered equipment. In this way, even before the purchase or lease of space, the buyer "adjusts" and adjusts it to their liking and thus significantly facilitates the sale or lease. Today, almost all of us have mobile devices that support augmented reality (AI) technology. With appropriate applications, we can supplement the advertised business space with information, graphic elements or specific objects tailored to the customer. Or the customer can insert their own equipment into the space.
For larger projects and for significant customers, the use of virtual reality technology is cost-effective. The customer immerses the space, tours it with a virtual walk and thus gets a direct experience of the value of movables.