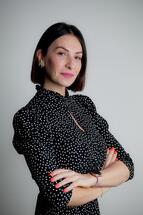 We spoke with Martina Tomašević, senior consultant at CBRE SEE. Martina has more than five years of experience in the world of commercial real estate, and before she started working at CBRE SEE, she worked at Spiller Farmer.
We took into account her many years of experience and commented and asked for her feedback on the issues below.
Two years have passed since the beginning of the COVID-19 pandemic. How did the corona crisis affect the real estate market?
The new situation with the corona virus has affected the entire economy in the Republic of Croatia and in the world. Nevertheless, the Croatian real estate market is showing unexpected liveliness even in the pandemic period.
Demand, especially for quality office and logistics capacity, continues to exceed supply. We noticed most of the activity in the retail sector, followed by office real estate.
At the end of 2021, the London-based Poseidon Group sold its portfolio of Capitol Park shopping malls, which includes 37,000 m² gla with 50 tenants to a group of local investors for € 50 million.
Furthermore, Immofinanz announced that it plans to invest approximately 250 million euros in the next three to five years in order to increase the number of STOP SHOP locations in Croatia from the current four to more than 20 locations. The mentioned retail parks will have more than 190,000 square meters of space for potential tenants.
CBRE's experience is that investors are still very interested in buying commercial real estate in Croatia, although the offer of available real estate is limited. Investors are primarily interested in high-occupancy properties, reputable tenants and long-term leases.
However, due to the aforementioned limited availability of real estate, we have noticed that investors are turning to real estate that we classify as B or C category and repositioning it on the market. Local investors will continue to focus on investments of up to 10 million euros, which are mainly housing projects for the local market.
The office real estate market was very active last year, as evidenced by the fact that the vacancy rate of office space is around 4%. Price trends are stable. In the last few years, the rent for premium office space has been stable at 14 to 16 € / m2.
There is still a demand for larger offices, and several large business centers are currently under construction.
KFK is building a business settlement on eighty thousand square meters of land, with 250,000 m2 of office space to be implemented in five phases, and the entire project is worth 265m euros.
One of the new developments is certainly the office building of Mobis, which is positioned in the Business District East zone (Radnička - Heinzelova) and the announcement of the construction of the third office building in the Matrix Office Park complex, which should begin this year.
Rimac Automobili has started the construction of a campus in Kerestinec, which, with a total of about 200,000 square meters and 95,000 square meters of work surface and a construction price of 200 million euros, is one of the largest construction and financial investments in the Croatian economy.
Furthermore, the largest investments in construction are currently two logistics and distribution centers in the Meridian 16 business zone near Velika Gorica. On the opposite side of the city, RC Europa is planning an investment worth half a billion kuna, it will build a logistics center on 83,000 square meters in Samobor.
We see that we have new models of office furniture, new concepts of office space, new models of work. Definitely the corona crisis has turned our lives upside down. Do you think that new work models and new concepts of office space are sustainable in the long run?
The pandemic has greatly changed work habits. More and more companies are continuing the trend of moving to work from home, and some have introduced a four-day work week. Working from home is even part of the new amendments to the Labor Act in Croatia.
Personally, I think that the combination of the concept of home office together with the "classic" office space is a winning combination. More and more employers are embracing a policy of flexibility and a certain amount of relaxation when it comes to work.
Namely, it is clear to everyone that the most important thing for a good and productive job is to create appropriate conditions that will encourage and motivate employees.
Due to the new concepts of office space, there has been more and more talk about optimizing office space. Will the office models we have today disappear?
The transformation of office space is constant. As the ways of working change, so do the office spaces. The design and architecture of workspaces have undergone a major transformation in the last few decades. Today, close to 70% of modern workspaces have been converted into so-called 'open space'.
The new generation of workspaces combines private offices, partitioned workplaces, fully open spaces for communication, socializing employees, etc. Also, a trend that is very current is jestshared deskpolicy. According to the idea of ​​desk-sharing, the employee does not have an assigned place, but during the day he uses the whole office and its various zones
As a trusted leader in corporate real estate, CBRE helps clients identify and implement workplace improvements that make a measurable difference (optimizing existing workspaces with flexible workspace solutions).
Human interactions drive innovation and connectivity. So I believe that the future of office work will be much more flexible than ever before, but offices as such will not disappear because offices are no longer viewed exclusively as workspaces.
The development of technology will significantly change the world of real estate. How can PropTech tools help tenants and business building owners?
Proptech is an innovative approach to real estate in which technology optimizes the way people research, rent, buy, sell and manage real estate. We are seeing the maturation of proptech, which is really encouraging, and I think it will help the most in the asset management sector.
Proptech tools can connect asset management companies, investors, property owners, tenants into one system creating significant savings and faster connectivity.
We also received new models for displaying commercial spaces (VR, AR, 3D displays). Can you tell us a little more about that.
Augmented and virtual reality are technologies that are still in transition where they are becoming cheaper and more widely available. However, the trend shows that significant and drastic progress has been made in the last ten years, and it is very likely that it will continue at the same pace.
The use of AR and VR technologies, 3D displays when viewing real estate, can allow users to see the exterior of the building, virtually see through the walls and see the objects inside the building and the interior.
They are applied to present new projects, solve construction challenges on site and improve promotional materials.
The biggest benefit to clients and real estate agents is time. AR / VR technology saves a huge amount of time.
The most common form of this technology used in Croatia is a simple 360-degree video, more often in residential real estate agencies than commercial ones.
Your review of the situation on the real estate market in Croatia.
The real estate market in Croatia has shown that the pandemic slowed it down only briefly in the initial period of the pandemic. In Zagreb, where the highest office activity takes place, we record a low vacancy rate (4%). Taking into account current market conditions and trends, as well as forecasts, we estimate that rental prices for first-class premises will go in the direction of slight growth. Investments in the commercial real estate market will certainly continue because real estate is still a desirable investment. We expect new investments in particular in the logistics, hotel and retail sectors.
In case of additional questions, feel free to contact Martina on her Linkedln profile and e-mail.