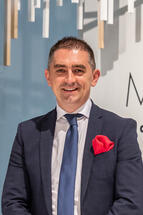 Can you tell us a bit more about the Ancona Group, how long have you been in business and how many employees do you currently have?
Today, Ancona Grupa is a renowned company from Đakovo with a leading position in the Republic of Croatia in the sector of production of wooden and upholstered furniture and interior carpentry. Since its founding, 20 years ago until today, we have continuously invested in production technology and employee education in order to stand alongside global competitors. Given that more than 60% of contracted projects come from abroad, we definitely achieve that.
We currently have 156 employees, and that number is constantly growing thanks to agreed projects.
I am extremely proud of our successes and the fact that we are changing the image of "dormant Slavonia where nothing is happening." You wouldn't believe it, but in our team we also have people from Zagreb who come to work in Đakovo.
The Alpha Centauri campus from Infobip is one in a series of your projects. Can you tell us a bit more about that project?
We are very happy to be a part of the creation of a project like this. We are working diligently on the Infobip campus and it is definitely one of the more demanding projects. We equip their business premises, public spaces and accommodation units. Their employees, I am sure, will enjoy everything we have been preparing for them for some time. Such projects let me know that we have developed and that we continue to develop continuously, in the right direction. Many hours of work are invested every day in order to meet the highest criteria, and when we see the final result together, it is a special pleasure and a sign that everything invested has paid off.
In which markets are you currently represented?
Although we are a company based in Đakovo, most of the project equipment we do is for the foreign market. We cover various sectors - we equip office, hotel and residential premises.
In Europe, we mostly do business in the German-speaking area and in the Benelux countries. And outside of Europe, we work in the U.S. and the Middle East. As we grow, so do our plans, and with the experience we have accumulated over the years, we have noticed the possibility of entering some new, still intact markets, which we believe have great potential. We are interested in, for example, Georgia, Tunisia and Nigeria. It is exciting to enter new markets as well as explore them, create an image of opportunities, explore business opportunities, as well as culture.
In your opinion, will flexible mode become standard mode in the future?
It largely depends on the business and culture of the company, but it is very likely that the future of work will consist of a combination, work from the office and work from home. Both options have their advantages and disadvantages. But one thing is for sure - nothing can replace human contact and we will return to it to a greater or lesser extent. It is important to create an environment that encourages productivity, in which employees feel relaxed and comfortable, regardless of the location from which they do work. Change is constant, it should be strived for, and why not adapt to our capabilities and try to get the best for business and employees.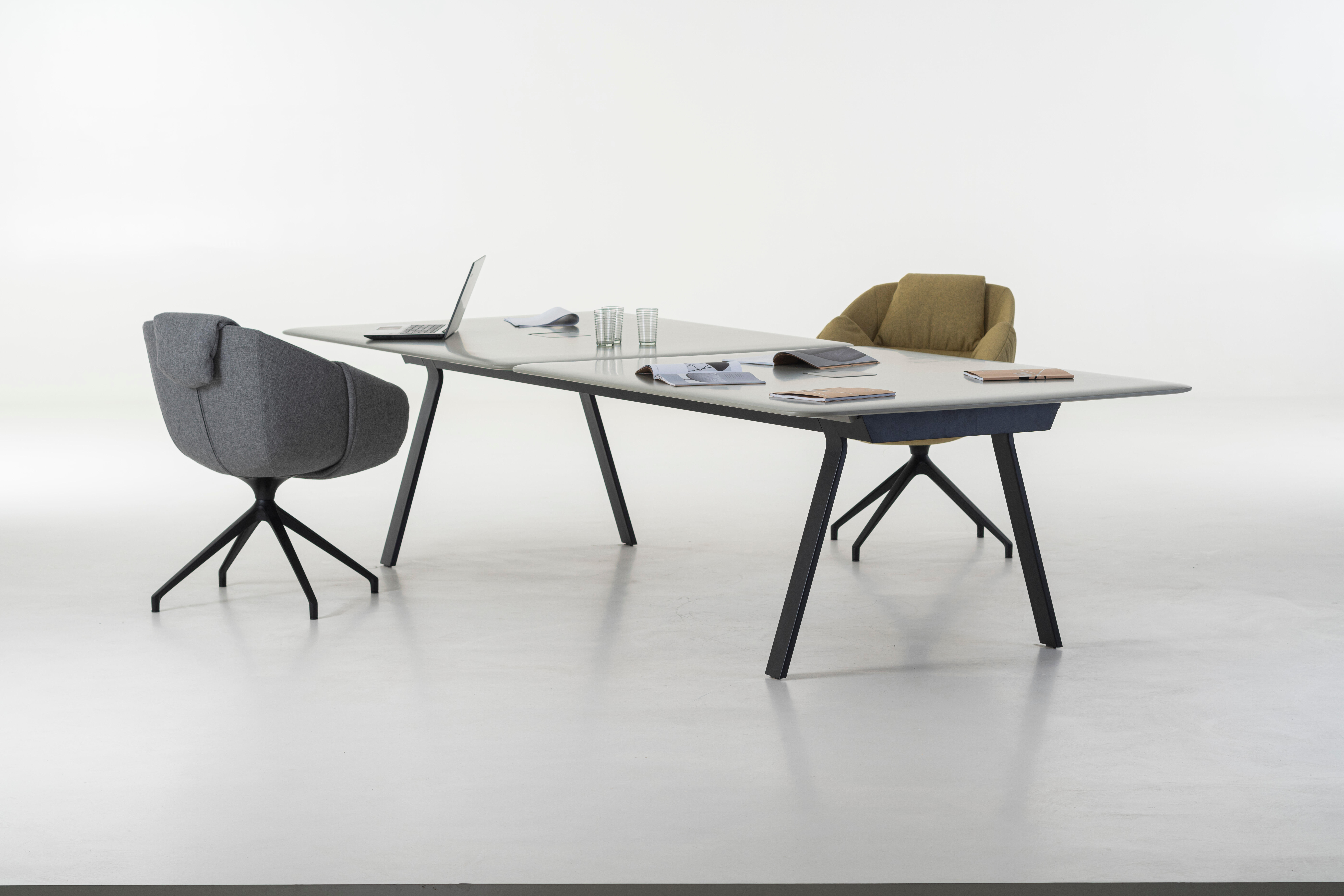 There is more and more talk about new ways of working, but also about changing the structure of office space as a place to work, I'm talking about the optimization of office space and new concepts of office space - diffuse offices. Will the new concepts of office space lead to changes in the production and design of office furniture?
It will, and it's already happening. Crisis times are difficult in many ways, but there is one great thing, and that is that they encourage us to be creative, new solutions, to innovate. I must mention our table Ala (although it is intended for catering), which is very adaptable to a situation where a certain distance is required. It is designed so that the plates move, so the desired distance can be made between the people sitting.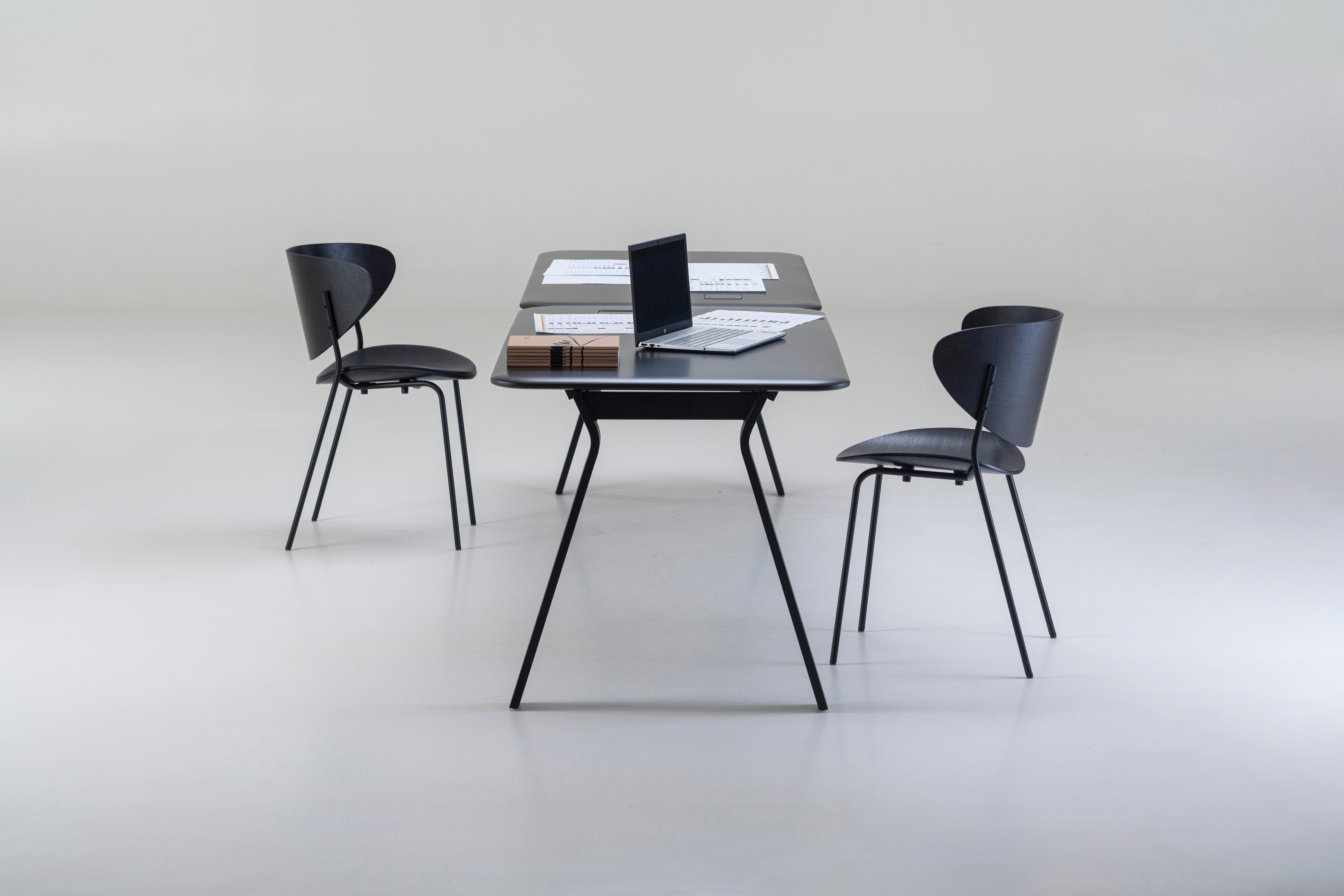 We also produced an office desk with a partition that can be placed in the desired location. In addition, there is a partition for the Taraba space as well as a Sfumato shelf which can also serve as a partition in the space.
More and more such ideas will be implemented in the post-pandemic period in order to satisfactorily arrange the space for a larger number of people living inside.
The interior is taken to a new level, and the functionality is even greater than originally imagined.