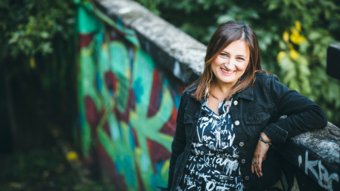 Can you tell us a bit more about your coworking office?
BIZkoshnica is one of the first coworking spaces in Croatia. It was opened in the fall of 2015 and has since been a home and place for work, meetings, gatherings and events for a community of hundreds of micro-entrepreneurs, freelancers, members and employees of associations, professionals in a wide range of professions, and our creative tenants. The specifics of BIZkoshnica are its attractive location in the city center on Zagreb's Britanc, pleasant and stimulating atmosphere and professionally arranged space that meets all the requirements of today's digital and mobile entrepreneurs and a team of business advisors and mentors who serve community members in realizing their business ideas and business development . So, BIZkoshnica offers much more than just office and communication infrastructure, it is a place where we share space, knowledge and ideas and nurture the values ​​of openness, flexibility, accessibility and sustainability. The definition of coworking that we prefer is the work of independent individuals and companies from different fields of activity in a common shared space, based on mutual cooperation and networking, and encourages the growth and development of each user and his business with the support of the coworking team and community.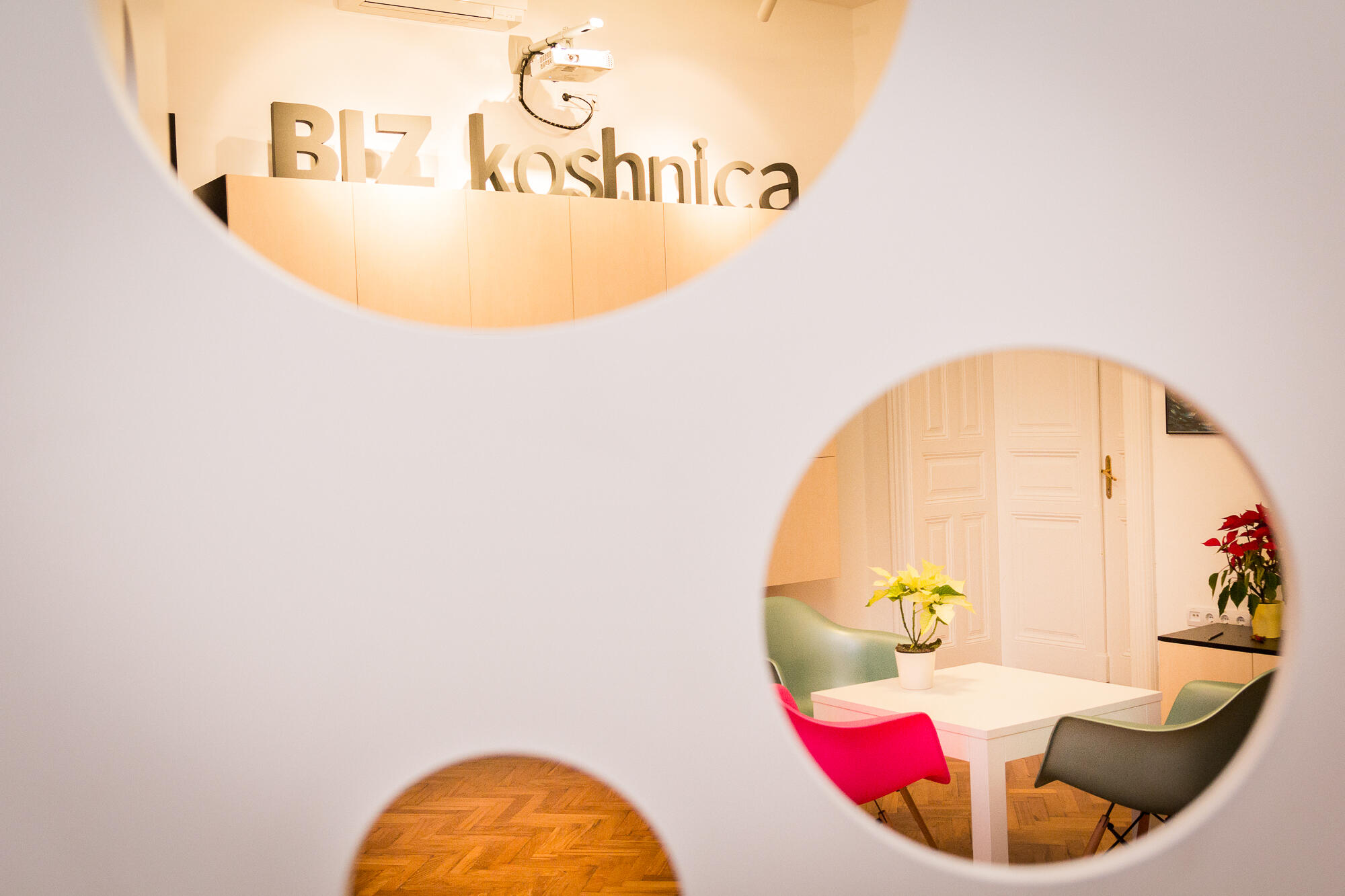 How did the crisis with the pandemic affect and how will it affect the coworking concept that was on the rise?
As we have become accustomed to the constant and continuous growth of demand for coworking services in the last few years, the crisis has shaken us quite a bit like most industries, especially service industries, but it has also helped us to wake up and reset. The global pandemic has caused and accelerated the inevitable change in the way we work remotely and work from home. People accepted this change after the initial shock, but it turned out that the home office also has a lot of shortcomings. Most people at home do not have adequate working conditions, feel isolated, have many distractions they are surrounded by, from household chores, children, pets, all of which affect reduced productivity, lack of focus, harm to people's mental health and work from home is not long-term. solution.
Thanks to the flexible conditions of use, and at the same time satisfying all health, safety and social measures, one of the possible solutions for entrepreneurs as well as corporate employees who cannot use their company's offices during a pandemic is the use of coworking space. Eg. instead of teams of employees working from home in inadequate conditions during the week when they are not in the office they can use the coworking space. The use of coworking space is also supported by the accelerated digitalisation and digital transformation that has benefited the pandemic in many sectors and the fact that more and more employees have become workplace independent. It is becoming a general trend for remote workers to grow up who do not need to be physically present in the company they work for. Already now in the world about 40% of the total workforce are freelancers or self-employed, and on the other hand there are estimates that by 2030 there will be 1 billion digital nomads globally.
All these changes will affect the fact that companies will gradually reduce their office space, which will increase the demand and need for alternative places to work, and the demand for coworking spaces will grow. Therefore, I am optimistic when it comes to the perspective of coworking space in general, but it will be necessary to monitor and listen to the needs of users so that their existing concepts can be adapted in the best possible way, but flexibility is one of the features and advantages of coworking.
Many creatives and companies from different industries work in one place where they can share experiences, but also save on utilities. In your opinion, what are the advantages of working from a coworking office?
There are a number of benefits. Eliminating the already mentioned feeling of isolation at work from home, working in a professional and representative space, which is much more affordable than renting your own office and paying all office expenses, encouraging creativity and innovation, and of course increasing productivity, then coming to new business opportunities and associates and countless opportunities for collaboration and networking, informal transfers of knowledge and skills over coffee, lunch and socializing together. I like to point out that by staying and working in a coworking space, some doors often open for you and you come across business opportunities and projects and people that you would otherwise very likely not meet. Getting a quick feedback from fellow coworkers and ideas for solving a business challenge is also often invaluable. In coworking, we witness the daily personal and professional development of community members, which leads to strengthening the professional competitiveness of each member and a better quality of life to separate private from business space and strengthen satisfaction and feelings of happiness and success.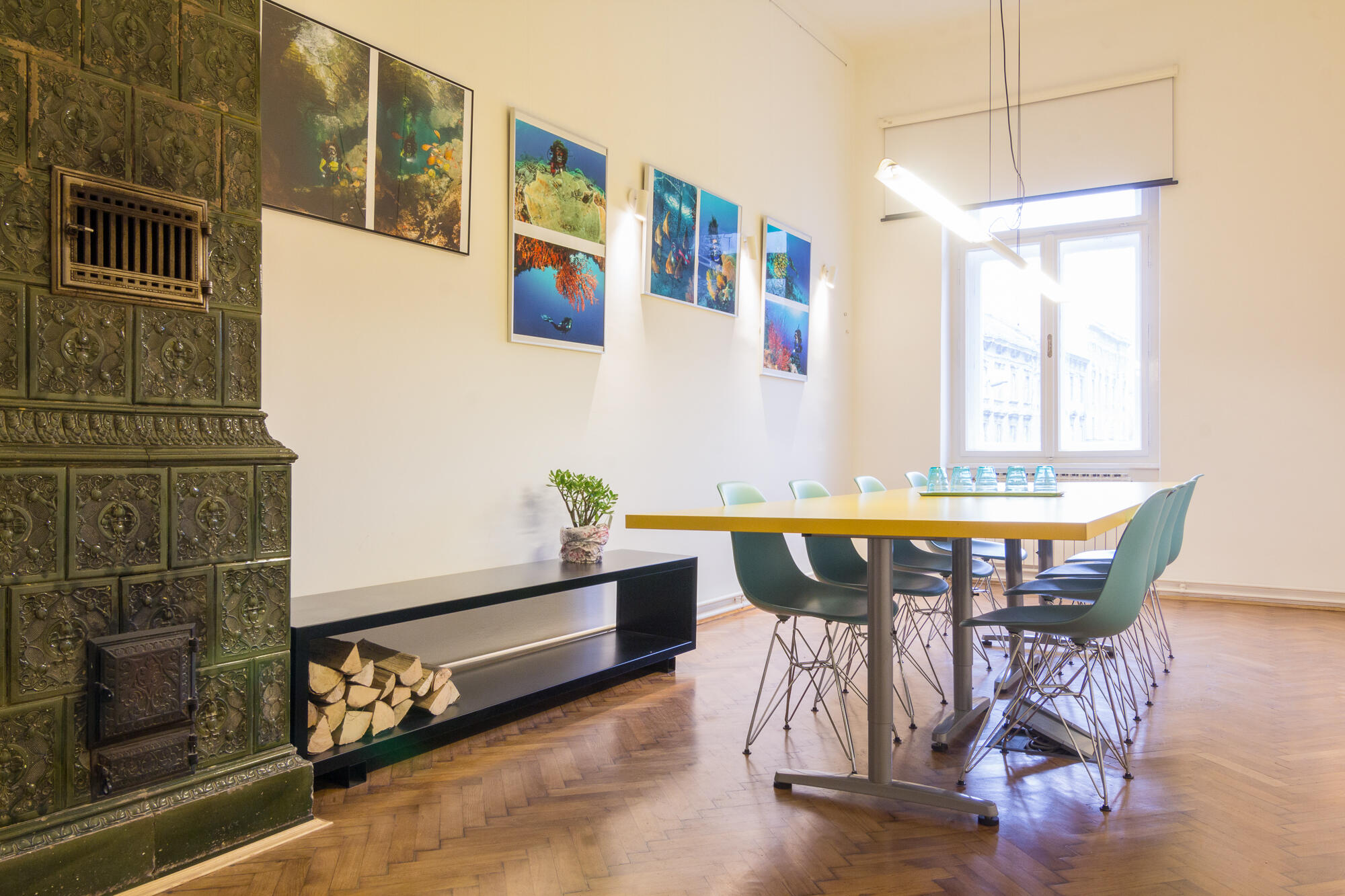 Can you explain to us the difference between HUB, Open Space Office and Coworking Office?
I believe that a lot of people are confused by the terminology related to the different types of shared office spaces we encounter so I will try to clarify.
HUB denotes a place that gathers many people and may include a physical place, but can only denote some central event. In coworking terminology it is used for spaces that offer office and other customer services.
An Open Space office is a type of office in which several people, usually employees of one company, work in one common open space, while in coworking spaces users who do not necessarily belong to the same team or company can share an open space office or desk in one common open space.
Coworking as one of the derivatives of the 'sharing economy' denotes office space and the community that shares that space and at the same time shares knowledge and other resources. Coworking space offers fully equipped fixed and flexible workstations organized in open or closed work zones, can also offer separate offices, then space for events for members as well as for external clients from meeting rooms, workshops, lectures and halls for larger events , lounge space, kitchen with bar… Coworking spaces offer short-term and long-term coworking packages depending on the needs of users. There are many types of coworking spaces from luxury, full service coworking spaces located in urban centers, to rural coworking spaces. There are also niche coworking spaces specialized for a particular type of user, such as women entrepreneurs, families, the IT industry, chefs, digital nomads, makers and spaces for creation, and there are coliving spaces, which in addition to work space offer their community and accommodation facilities. Each of these spaces is characterized by a specific design and level of equipment.
Have your clients returned to your Coworking office?
Most of our members returned to BIZkoshnica after the lockdown and earthquake, because they need space to work and have to continue with their jobs in the best possible way. Since our members are mainly engaged in digital occupations, there are not too many changes in the performance of work compared to the time before the pandemic, except that we have adapted the space to the 'new normal' and adhere to all prescribed epidemiological measures. After a long break, meetings and smaller events began to be held in the space again, and one of the major changes is that in addition to live events, the so-called hybrid events, which, in addition to participants who are physically present, are also transmitted digitally via streaming and are available to an online audience that is not present at the event itself.
As you see the world economy after the pandemic, it is known that there are a lot of digital people in Croatia. Do you believe that number will increase?
Globalization and market liberalization with the development of technology have enabled the development of digital occupations and a 'new' way of working. The pandemic itself has further accelerated this trend so that artists, creatives, developers, marketing professionals, business consultants and many others can provide services around the world. Given its geographical position, natural and cultural beauties, Croatia is a very nice place to live, so the benefits of living here, and working for clients from around the world sound very tempting not only to Croatians but also to many digital nomads from different countries. This is supported by the work visa for digital nomads, which was introduced so that we expect a large number of digital nomads in Croatia. The charm of digital nomads, such as freedom and autonomy, is also hidden in the place of work, ie coworking spaces that are available to everyone today. In coworking offices, foreigners and locals get to know each other, cooperate, contribute and it is this wonderful vicious circle of coworking and exchange of knowledge and experience for the benefit of society and community that we love and live every day in BIZkoshnica.