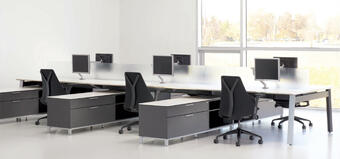 1. How would you describe the situation of the Croatian real estate market at the moment? Did the European financial crisis had an impact on it?

The economic crisis has significantly slowed down all investments in the Croatian real estate market. The projects that have just commenced before the beginning of the crisis, or those projects that have been completed during the last few years were hit the most.
Since 2012 a consolidation of the real estate market is apparent and the surviving projects are those projects where investors are willing to invest additional equity.
Erste bank strongly believes in the market and is still willing to support quality real estate projects with strong sponsors on excellent locations, but with higher equity requirements than before the crises.
What all real estate projects have in common is that investors have more realistic expectations for return on equity than they had before the European financial crisis and are more cautious when entering Croatian market.


2. Croatia is known by foreign people as the perfect location to invest in a holiday house, but how about investments in office buildings? How important are international investors for the office building market in Croatia?

International institutional investors are still not willing to accept high risk as they did before the crisis, since they became aware that Croatia is not a market where they can expect a significant return on investment and are more realistic in expectations and opportunities on Croatian market.

In office segment, we expect completion of projects that have been started in 2009 while in the near future we do not foresee new bigger projects in the office buildings for rent, except in Split. In other parts of Croatia, there might be few new investments in office space but only for investors' own use.


3. Do you see the office market as a competitive market in your area?

Due to administrative and economic reasons at this point of time, investors do not consider Croatia as a competitive market for development of new projects. However, there are a few attractive, already developed projects with a good track record and of considerable size that might be attractive as an investment for foreign instutional investor.


4. In your opinion do you think more companies are leasing buildings now instead of buying? Why do you think that is?

Because of high vacancy level in existing office buildings there is high pressure on decreasing rents which makes renting an office space more attractive than before.

Huge capital investment with low return on equity in office buildings has a negative effect on companies operating cash flow, therefore it is more reasonable to rent an office space than to buy or build one.


5. Since Croatia joined the EU on the 1st of July 2013, do you already notice a positive effect for the real estate market? What do you expect from it?

Croatia was open to foreign investments before entering the EU, but after 01 July 2013 there is evident higher interest of foreigners for investments in second homes on Croatian coast. Even, the residential market is still in a downfall, interest for quality residences on attractive locations as well as second homes on the coast is increasing.
Potential increase of demand for office space might be result of entering multinational companies to regional or Croatian market and opening their local country or region offices.

Currently, Erste bank is focused on feasible investments in tourism real estate sector, retail centres in smaller cities such as Dubrovnik or Istria region and second homes on Croatian coast. Our expectations for the near future are mostly connected to developments of these three segments.