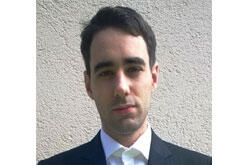 1. Can you tell us about your company and what you do?

Uni-rad gradnja d.o.o. base activity is lease own premium-class office space for companies and additionally for trading, mediation, design, constructing, supervising and facility management on local and international market

2. How did your company handle the European financial crisis? How big was the effect on the company?

Bad macroeconomic indicators and bad forecasts in economics make further pressure on lease decline, therefore revenues are dropped. But despite that, we have to be satisfied because we still sign new lease agreements and maintain occupancy our facility at a satisfying level as more and more commercial space in our surroundings remains empty.

3. What differentiates you from the competition on your market?

The greatest impact on the selection of office space is the location, and we are situated at the most popular location in Zagreb - business zone in the Radnička road. Also very important is the interior of the building. Some tenants require open-space areas, other classic offices, and our offices can be converted to any request of the tenant. High profile of our tenants may be the best proof of our qualities, as example: the Embassy of the Czech Republic.

4. Since Croatia joined the EU on the 1st of July 2013, do you already notice a positive effect for the real estate market? What do you expect from it?

The positive effect on the real estate market is currently lacking but it is expected that there will be an increase in demand when foreign companies enter the market.

5. How do you think about the Croatian real estate market compared to the region?

Tourism should be a sector in which there will be plenty of developmental activities.  Constant growth of investments in the Adriatic is expected. The rest of the country, including Zagreb, will not recover so fast. The lease price dropped 30% in the last four years. The paradox is that sale prices didn't drop due to banks and management companies who hold assets overvalued in their balance sheets. Therefore, buying of commercial real estate at current prices is not payable, and the transactions are hardly to find.