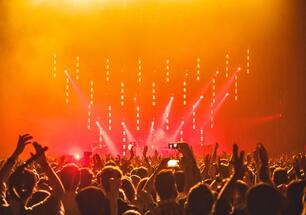 Niti nakon dvije godine, dva raspisana natječaja, te nekoliko milijuna eura otpisanih dugova, beogradski Sava centar, najveći kongresni, kulturni i poslovni centar u Srbiji, nije dobio privatnog partnera koji bi ga obnovio i njime upravljao, piše Blic.
"Javno-privatno partnerstvo nije završeno s uspjehom. Imali smo jednu ponudu koja nije bila adekvatna, nismo je htjeli prihvatiti", rekao je prije nekoliko dana na sjednici Skupštine grada zamjenik gradonačelnika Goran Vesić. Jedinu ponudu podnijela je kompanija Delta Holding Miroslava Miškovića.
Propali svi pregovori
Prvi natječaj za izbor privatnog partnera koji bi obnovio zdanje, dobio 49 posto vlasništva, dok bi većinski vlasnik ostao Grad Beograd, ali i pravo da postavi svoju upravu, Grad Beograd je raspisao još u veljači 2016. godine. Tada su pristigle dvije ozbiljne ponude, jednu je podnijela Delta, a drugu konzorcij državnih tvrtki kojeg su činili Aerodrom Nikola Tesla, Beogradski sajam i Energoprojekt. Prošli su dva kruga natječaja, ali se na treći nitko nije odazvao.
Krajem 2017. raspisan je i drugi natječaj na koji je pristigla samo ponuda Delta Holdinga. Iako je u uvjetima natječaja stajalo da iznos ulaganja u kongresni centar ne smije biti manji od 12,5 milijuna eura, Delta je, prema riječima potpredsjednika kompanije Živorada Vasića, bila spremna uložiti čak 25 milijuna eura. On je obećao i da će u slučaju da se donese odluka o javno-privatnom partnerstvu Delta dobit Sava centra dijeliti s Gradom Beogradom, dok bi sav mogući gubitak preuzela na sebe.
Povjerenstvo za provođenje postupka za izbor partnera ljetos je donijelo odluku da se ponuda kompanije odbije kao nepotpuna, a pregovori nastave. Međutim, očigledno je da su i oni propali, objašnjava Blic. "Sava centar ima velike gubitke, najviše za grijanje i hlađenje i mora se obnoviti. Za to nam treba 25 milijuna eura. Vidjet ćemo hoćemo li to uraditi sami ili u suradnji s privatnim partnerom", izjavio je Vesić pred gradskim vijećnicima.
Centar važan za turizam
Sava centar je proteklih godina bilježio velike dugove, od kojih su neki otpisana, npr. za grijanje 2,6 milijuna eura, za čišćenje prostorija 500.000 eura, a za porez na imovinu čak 4,3 milijuna eura. Vrijednost objekta i zemljišta s vremenom je smanjena za više od 10 milijuna eura. "Sava centar kao tvrtka proizvodi gubitke, ali je njegov učinak na turizam Beograda vrlo velik", rekao je Vesić.
(izvor: poslovni dnevnik)