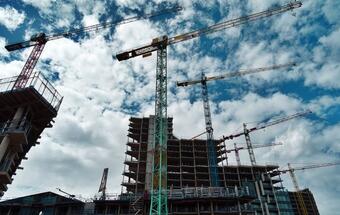 A house in the vicinity of Koprivnica of 400 square meters, with a plot and a garden, is for sale for 150 thousand euros. For that amount, you can buy a studio apartment in Zagreb or one of the bigger cities by the sea.
- I wouldn't go below 150 thousand euros. All the infrastructure is there, gas, sewerage, water, we have both well water and city water. We have everything, said Ivan Jelak, the owner of the property, for HRT's Potrašački kod show.
Research conducted by the Ministry of Spatial Planning and the Zagreb Institute of Economics showed shocking differences in real estate prices. For example, for a luxury house in Dubrovnik, as many as 130 houses in Podravka or Prigorje villages could be bought. However, despite everything, the demand for attractive houses and apartments, wherever they are located, is still high.
- What is indicative is that there is a high concentration of buying and selling in the City of Zagreb and in the coastal counties, while the rest of the country does not record growth or a large concentration of buying and selling. We can conclude that this is mostly related to Croatia's entry into the European Union and the generated demand related to tourism despite the crisis, said Ivana Rašić from the Economic Institute.
With around 13 percent, Zagreb had a faster price growth than Amsterdam. Market experts say that the reason is that the supply of new apartments is lower than the demand, the city center is not yet so desirable because of the earthquake, so the pressure on newer settlements is increasing, apartments are bought not only for housing but also as an investment, in order to preserve the value of the capital, and their so did state incentives.
- In the last month, we have taken over a couple of new buildings and we are registering great interest in them. The price of these new buildings is 20 percent higher than last year. Prices in suburban settlements for new construction are around 2,000 euros per square meter, while in the most sought-after neighborhoods they reach 5,000 euros, concluded Luka Prica, real estate agent.
- We now have a recorded increase not only in prices but also in real estate transactions. In 2021, we had a growth of 30 percent, compared to the previous year, in real estate transactions. When you look at it in some values, the annual turnover of real estate in our country amounts to over 60 billion kuna, said Željko Uhlir, State Secretary in the Ministry of Construction.
More and more foreigners are buying real estate in Croatia, so this also affects prices. Therefore, young families are increasingly thinking about moving to smaller towns or the outskirts of the city.
- Young people who see that they don't have the option to buy something in the city because the real estate is quite old and need to invest a lot, decide to go a little outside the city, especially those who are engaged in some kind of agriculture and for say 70 to 80 thousand euros you can find a solid house, states Maja Nuttall, real estate agent.
Builders complain that they don't remember such a jump in material prices for decades. Metals, plastics, wood have skyrocketed in price, from 50 to even 200 percent. The risks are too great, there are no guarantees, so it is more profitable for companies to pay penalties for canceled jobs than to accumulate losses.
- Increases in input costs, supply of materials and supply chains that are very unreliable and disrupted also affect the increase in prices. If we add inflation as well as the labor shortage, we are really facing a really challenging period, said Sanja Kušan, head of marketing in the construction company.
Buying an additional property with us is the most common way of saving. Considering the current state of the market, analysts say that more earnings can be made from renting a property than from interest on term savings.
- The average citizen tends to invest only in real estate because that financial literacy or experience with some other type of investment is quite negative, so it is not surprising that not only the need to live but also to save is poured into bricks and concrete, said Filip Vugačić, agent for real estate.
The strong growth of residential real estate prices is under pressure at the global level, so significant price corrections are expected in most of the world's cities in the coming quarters, according to a Swiss study on real estate price trends. Whether this will be reflected in our market, we will see.
Source: seebiz / HRT