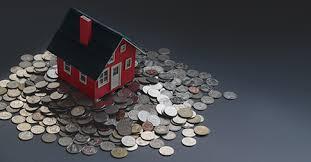 Ranilović: The center of Zagreb is still attractive
He added that the search for new construction is particularly pronounced in the areas affected by the quake, as people are looking for safe real estate. Ranilović said that the city center is still attractive, but that people are looking for safer buildings.
He emphasized that attractive locations in Zagreb are all those in the tram traffic zone. The president of the Real Estate Association at the Croatian Chamber of Commerce pointed out that real estate sales in the center of Zagreb still fell by about forty percent.
- Now something has come to life, but people in the city center have not adjusted prices as expected to adjust them, which is understandable, he said.
"The quality of Zagreb's reconstruction is important"
Ranilović emphasized that the quality of the reconstruction of Zagreb is very important and what will happen to the center of Zagreb depends on it. He added that the maintenance of buildings is very important, primarily in the Lower Town.
"Real estate turnover fell 11.5 percent nationwide"
He said real estate turnover across Croatia fell by 11.5 percent.
- Of course, the pandemic is very important here. The share in coastal counties fell by 15-20 percent, because foreigners could not travel, and it is related to tourism. Interestingly, the price of real estate has risen. So, it was sold less, but more expensive, and there was polarization. There is a big increase in the prices of new construction, he said.
Ranilovic: Buying real estate is still a good investment
Ranilovic pointed out that buying real estate is a good investment, because it can save money. He emphasized that for some time in Zagreb, one of the criteria for buying real estate will certainly be safety, and the owners must start taking care of the maintenance of buildings.
- People must understand that their property is not just an apartment, but the whole building, he said.
Ranilovic said tourism would return very soon, but businesses were damaged.
The president of the Real Estate Association at the Croatian Chamber of Commerce, Dubravko Ranilović, said that in four counties in Croatia, the turnover did not fall, but increased. These were the Slavonian counties and the Lika-Senj county.
He said that Istria is the most stable and that there is a slight increase in real estate sales.
Ranilović said that at this moment it pays to buy real estate.
Source: vijesti.hrt.hr