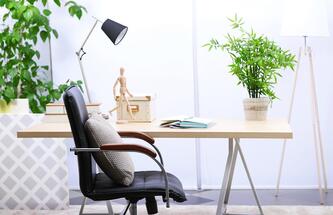 Office plants purify the air from the volatile compounds and toxins, produce oxygen and absorb carbon dioxide. People who are surrounded by plants feel less stress, anxiety, and fatigue. At the same time, they are more satisfied, relaxed and productive.
We studied the literature about office plants benefits. The result is infographic where you will find out which are the best 11 best office plants and some fascinating stats from three interesting office plants research.

Matrix Office Park is a sustainable building with a LEED Gold cerfitication where you can rent an office and provide the best working condition for you and your employees.