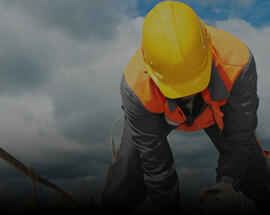 Hrvatski građevinari u budućnosti se neće moći oslanjati na velike državne infrastrukturne projekte u mjeri u kojoj su mogli do sada već priliku trebaju tražiti i u projektima čija je glavna sastavnica zelena gradnja, ocijenila je u petak ministrica graditeljstva i prostornog uređenja Anka Mrak Taritaš.
Hrvatska u budućnosti neće biti veliko gradilište kakvo je bila u kampanji izgradnje autocesta i podizanja desetaka tisuća novih stanova, rekla je ona na konferenciji za novinare uoči stručnog skupa o zelenoj gradnji, u organizaciji Hrvatskog savjeta za zelenu gradnju.
Nove tržišne niše za građevinare prema njezinu su mišljenju urbane transformacije i sanacije te energetska učinkovitost zgrada, a svi su ti zahvati povezani s načelima zelene gradnje.
Građevinski sektor je pomalo inertan i nesklon promjenama, ali morat će se preusmjeriti i to će se sigurno dogoditi, drži ministrica graditeljstva.
Kaže kako su dobri rezultati već postignuti u energetskoj obnovi javnih zgrada, području u kojem je Hrvatska ispunila obveze za 2014. i dobar dio 2015. godine prema zahtjevima koje Europska unija stavlja pred članice.
"Želimo da energetska obnova bude jedan od pokretača građevinarstva", kaže ona.
Na pitanje kako napreduje obnova u županjskoj Posavini, odgovara da obnova "napreduje odlično i da ne kasni".
Navodi da je u obnovi približno dvije tisuća zgrada od kojih je 1.100 gotovo te da se trenutno, zbog vremenskih prilika, radovi uglavnom ne mogu odvijati.
S poplavom su, nažalost, isplivali i problemi, kaže ministrica. "Ne možemo obnoviti kuću nekomu tko je nije imao, tko je živio u tuđoj kući, a taj čija je to kuća ne želi obnovu ili nekomu tko je strani državljanin, a ima samo radnu dozvolu", kaže Mrak Taritaš. Dodaje kako se oko 300 kuća neće obnavljati jer je riječ o drugoj, trećoj ili četvrtoj nekretnini ili onima u kojima ljudi godinama ne žive.
Ističe da je jako puno ljudi zadovoljno obnovom, jer smatraju da će dobiti puno više nego što su imali prije, ali da uvijek ima i nezadovoljnih.
Izvor: Poslovni.hr