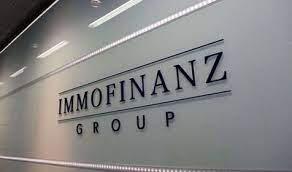 According to the plans, the number of STOP SHOPs in Croatia is expected to grow in the next three to five years, expanding from the current four to more than 20 locations. 2022. This investment is worth about 250 million euros, and STOP SHOPs will be built in cooperation with Croatian companies. Up to 5,000 jobs are planned for the local population.
Detailed market and location analyzes suggested that there is a high demand from the local population for decentralized, local suppliers. Such a conclusion led to the decision to provide 22 locations in Croatian medium-sized cities, in which to develop STOP SHOP retail parks.
"With a strong return to the trend of economic growth, but also an increase in disposable income and consumer confidence, Croatia is emerging as a promising market. We have been investing in Croatia for many years, and one of the last investments is entering the market with our retail parks STOP SHOP 2018. We decided to take this step because of the feedback we received from local communities, but also from our tenants who wanted to expand to the Croatian market, and for whom the STOP SHOP format is extremely suitable. We can thank the size of the cities and the demand of the population for the best value for money supplies in a pleasant environment ", commented Dietmar Reindl, COO of IMMOFINANZ.
For years, IMMOFINANZ has relied on a cost-effective form of crisis-resistant retail parks, with a solid return, and recognized the potential for such investments very early on. "We carefully assess new locations and use the available market capacities. In addition, the pandemic has made it clear that retail parks where you can buy everyday necessities, which have very good transport links but also a diverse mix of tenants, are a clear winner and are highly sought after by tenants and buyers, "Reindl added. .
New construction sites were acquired through successful cooperation with ENS d.o.o. The retail parks that will be built at these locations will have more than 190,000 square feet of rental space.
At the end of September 2021, four Croatian STOP SHOPs in Valpovo, Osijek, Ludbreg and Našice with a total area of ​​21,000 m2 were fully leased. The retail park in Ludbreg will expand by approximately 3,000 square meters and this space, together with a new retail park of approx. 7,000 m2 in Kaštela, to be opened in the first half of 2022.
The construction and operation of our STOP SHOPs is based on high ESG standards. A total of 150,000 m2 of photovoltaic equipment will be installed on site, greatly increasing our own renewable energy production in line with our new Net Zero Emission zero-emission strategy. In an effort to encourage electric mobility in cities, as part of STOP SHOP locations, extensive charging stations for electric vehicles will be provided. The landscaping of green areas surrounding retail parks will focus on biodiversity and will reflect current pilot projects for the use of service water and the creation of urban forests.
STOP SHOP is IMMOFINANZ's European brand of retail parks. The likeable and practical local suppliers of STOP SHOP are located in areas of approximately 30,000 to 150,000 inhabitants and offer a wide range of everyday products with a good price-quality ratio. With efficient transport links and a large car park, these retail parks are concentrating on price-conscious "smart customers" who value easy accessibility. STOP SHOPs currently in the portfolio had a occupancy rate of 99.0% and a return of 8.1% based on the rent per invoice as of September 30, 2021.
IMMOFINANZ's STOP SHOP portfolio includes 99 retail parks (fixed investments) with approximately 750,000 m2 of retail space in ten countries: Slovakia (16 STOP SHOPs), Slovenia (14), Hungary (14), Serbia (14), Austria 13), Czech Republic (12), Poland (10), Croatia (4), Italy (1) and Romania (1).
Source: Taken from the seebiz portal