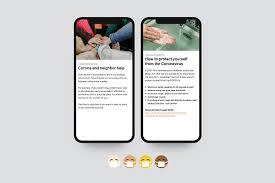 It seems like the entire world has been shut down by the recent coronavirus outbreak. While the situation is unprecedented and dynamic, there are still some ways that property managers can get in front of the challenge and help their tenants stay safe and healthy. This is true for offices but even more true for multifamily and co-living properties, where millions of people are now sheltering in place around the world.
Communication, communication, communication
Beyond simply following the rules, residential property managers should realize that they will be viewed as authority figures during the crisis. That means they should be extra careful to only share carefully-vetted, official information and instructions, since spreading misleading information during a pandemic is like shouting "fire!" in a theater.
As bulletin boards are being replaced with community platforms, it seems to be that they are not only faster but a needed tool in this challenging period. The ability to convey a message quickly and seamlessly, in selected buildings or portfolio-wide, seems to be even more crucial these days also for property managers, as we can see many of them share tips on how to protect and present precautions they have introduced.
Using the newsfeed
Good communication during a crisis like this is absolutely essential, particularly for residential managers. Spaceflow's newsfeed feature can be very useful in this regard, as it provides an opportunity for highly relevant, hyperlocal content to be posted and disseminated throughout property communities. People shouldn't have to struggle to find timely, locally-relevant information about the coronavirus and their community's response efforts.
Using push notifications
At the same time, this gives local property managers a chance to share tips and advice on how to stay safe during the outbreak.
That's what's push notifications are for – to get the message across quickly.
Residential managers should encourage their residents to hunker down in their units rather than to spend their time in the common areas. Hopefully these spaces are well-designed (for some inspiration, check out our article on biophilic touches in buildings). Co-living properties have it particularly tough. In these spaces, it's even a good idea to encourage roommates to stick to themselves rather than congregating in the shared areas of each suite. Even if you aren't sick, who knows whether your roommates are?
Using bookings and promoting services
There's no better time than now to promote services that are not barred from running, like food delivery, digital services, like remote education, online fitness, streaming or cleaning services. If your partner companies provide on-demand service directly in your property or space, use booking feature.
Using chat
Despite the challenges of this type of living, though, there are still ways to make things a little easier while the going is tough. Communities with Spaceflow can use our chat functionality to coordinate grocery and supply runs, thus maximizing the number of people that can remain safely at home and avoiding pointlessly doubling up on shopping trips.
Using 'Join me for'
One thing except for chat that makes organizing things easier is Spaceflow's 'Join me for' feature. As a community manager or simply someone active in your community, you can easily create an event. Why not recommend everyone watch a selected movie in the security of their own bedroom, and share their thoughts and reviews in the comments in the app afterward?
Also, you can share. For example, in our building Ressourcerækkerne, users invite others to delicious cakes and to stop-by in a near-by coffee place.
In difficult times, communities are more important than ever. And we are hopeful as we see that people in residencies and co-living projects that use Spaceflow offer help to each other in the app during coronavirus outbreak.
Examples from our clients
Getting creative like that can be crucial to keeping residents as happy as possible during the outbreak. It's a very bad idea to organize community events within the apartment complex, but people can still have fun separately. Our recent article on maintaining a community while people are working from home has some great solutions, such as leveraging gamification, that residential managers can take advantage of as well.
Property managers of apartments and co-living properties can also take some inspiration from what one Spaceflow-enabled building, Gravity co-living in London, is doing during quarantine. Not to be deterred by the crisis, Gravity's managers have used Spaceflow to
stay in regular communication with their residents
provide recommendations and reminders of partner businesses that could be useful during the outbreak, like cleaning services and food delivery kits, including discount codes.
curate a list of online services that can help keep people stimulated and happy during the quarantine, such as online learning providers and virtual gym memberships.
Finally, Gravity's team did some particularly interesting: they planned a series of events. Not big in-person events, though, but rather virtual ones such as quiz and game nights that can be engaged with from the safety of the unit. Between Spaceflow and apps like Skype, any number of virtual events can easily be held in apartments large or small.
Just offering simple things like that can make all the difference for residents who may be paying top dollar expecting a great amenities package. While the primary goal of every property manager right now should be to keep their residents safe, there is no reason people can't have ease during this outbreak, as well.
Have questions how you can use this in your property, community, membership club or any other type of space? Get in touch at [email protected] or simply sign up your space in 1 one minute here.