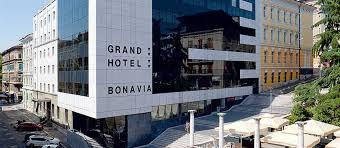 In order to adapt to the new situation in the tourism sector caused by the Covid-19 pandemic, Plava Laguna decided to introduce new offers within the Hotel Bonavia Plava Laguna in Rijeka.
Namely, it is a service "home office in a hotel", A unique service in Croatia, in which customers are offered packages for the use of hotel rooms for the office during the working day.
The package includes a quality wi-fi connection, a welcome breakfast in the room and the use of the gym, and after a hard day's work, guests get the opportunity to use the wellness oasis within the hotel.
Given the current situation with the pandemic, it is up to us in the hotel sector to adjust the existing offers, especially for the post-season period, said the hotel director. Vlatka Stanić added you:
"Thinking about everyday needs, we came to the conclusion that this is exactly the offer that Rijeka, and many other cities lack, and we decided to offer the market something between "office outside" and the comfort of home. So, we combined the need for people to work outside the home, with all the amenities that the hotel offers - from food and beverage service to the use of meeting rooms to relaxing in the wellness or fitness at the end of a busy day.", Emphasizes Stanic.
For those who have needs for meetings, one of the conference rooms is available, and the use of the room is free for the hotel guest for two hours a day.
In addition to the classic sales channels, the offer will also be available on specialized online channels, and there is a classic daily package, five-day package, as well as their premium versions that include the use of wellness center, sauna and 30 minutes relax massage, lunch package and discount on drinks and desserts at Cafe Dante within the hotel.
A service that is ideal for hotels located in larger cities and economic centers. Thus, Plava Laguna joined the new trend of "home office in a hotel" offer as well as other global hotel chains, such as Hilton, Marriot, InterContinental and many others.
Hotel Bonavia Plava Laguna also aims for weekend trips
Also, Hotel Bonavia Plava Laguna in Rijeka last week presented a special offer for the weekend stays (Friday-Sunday) in which she provided her guests with special discounts of up to 30 percent.
In addition, Blue Lagoon opened and early booking for 2021, which offers prices with a 15-20% discount.
Izvor: hrturizam.hr