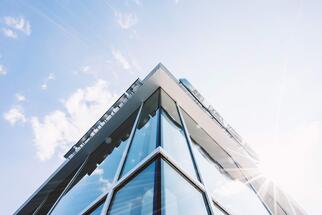 Now there's a shark. And in the future, on the corner of Miramarske and Bednjanske, a tall 80 meter high skyscraper, with 20 floors and a viewpoint overlooking the panorama of the metropolis, should be launched. The idea of ​​the Miramar business center is still in the twin-dimensional one, but now the City of Zagreb has decided to open an internet consultation with the public to hear comments and suggestions on the proposed project proposal. Everyone who wants to express their opinion can do it by May 9, and counseling is open right now, says Head of Strategic Planning Office Sanja Cvjetko-Jerkovic, in order to move that city project after decades of sleep to "deadheads", writes Večernji list.

In 2009, among the 26 submitted design solutions, the best-chosen architectural company, the 3LHD, was chosen, and this was done on a public tender conducted by an investor.

In addition to skyscrapers with 20 overhead floors, a lower 5-floor building and an underground garage for more than 400 vehicles are planned.

Not that skyscraper is the only genius that should roll in the wider center of Zagreb. Ilica, one of the oldest city streets, will change its appearance soon after more than half a century. At the intersection with Ulica Sveti duh, namely, a 15-storey hotel will open which will be opened for the needs of the Ministry of Defense of the Republic of Croatia. There will be participants from the Croatian Military Academy "Dr. Franjo Tuđman ", within which the skyscraper will be built, and if necessary the staff of the Ministry of Defense and the Armed Forces and the soldiers of other countries will be accommodated at the school in Zagreb. Something eastern, at number 212-214, will lift a 19-story skyscraper, called the Crystal Center, owned by the Stanograd Stanograd -owner's Housing and Construction Cooperative.