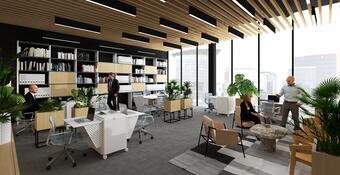 In just a few steps - the workspace turns into a space for education, entertainment or relaxation
We live in a dynamic and challenging time that requires quick adjustments to change. The coronavirus pandemic has also spurred new reflections on work and living space. As working from home, as a necessity, very quickly replaced work from the office and imposed itself as an acceptable and effective model of work, it is now increasingly questioned how much "isolation" affects the well-being of employees and how to create an optimal balance of work from home and in the office. The office, however, has proven to be an indispensable factor in interaction, maintaining team spirit and an important element of business and corporate culture of companies. However, the organization of office space today is thought of much differently, and special care is taken to optimize the workspace and its flexibility.
Flexible office - space according to user needs
Flexible offices will certainly be an increasingly sought-after direction in the arrangement of office space because it will allow one spatial unit to have more purposes and ways of using that same space. Also a very important item is the optimization of square meters. The Croatian company Sobočan responded to these challenges by creating movo-mobile office units that, thanks to the flexibility, mobility and folding of products in space, can easily fit into different sets and enable different scenarios to suit the needs of space users.
Although most of the working time of the work unit will be set in the form of a classic office space, it is very easy, if necessary, by moving them, separate and special zones can be created. For example, if an employee needs peace of mind to work independently, he or she can simply move or "push" his or her mobile unit to another part of the office, or a team of people can create their own space for a meeting or creative teamwork. In addition, we believe that the new way of working will bring flexibility in coming to the office, and thus for the need that not all work units are necessarily 'activated for work', but are simply activated upon arrival at the office.
The special feature of mobile office units is that they can very easily be transformed into a classroom or space for education and lectures, conferences or arranged in another exhibition depending on the event being organized. In a classic office space filled with desks, we very often find ourselves in need of empty space free of furniture. With the movo, the central space of the office can be easily freed up for after work socializing, a banquet or for exercise before or after working hours, as all the elements are simply moved aside or pushed from one room to another. Returning to its original state and regular office setup takes minimal time, due to the ease of managing mobile work units.
An example of office space that enables focused work, space for teamwork and meetings, education, socializing, exercise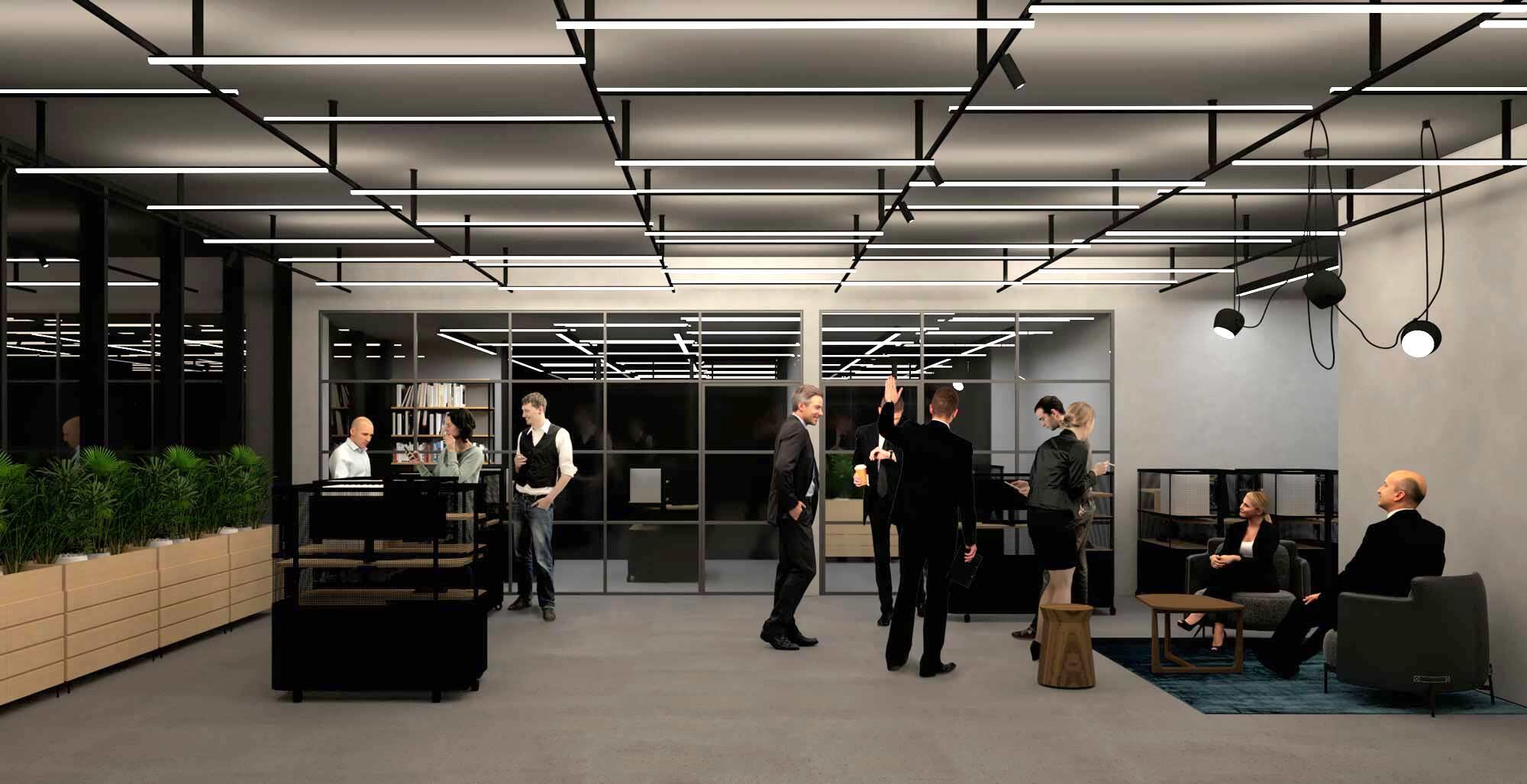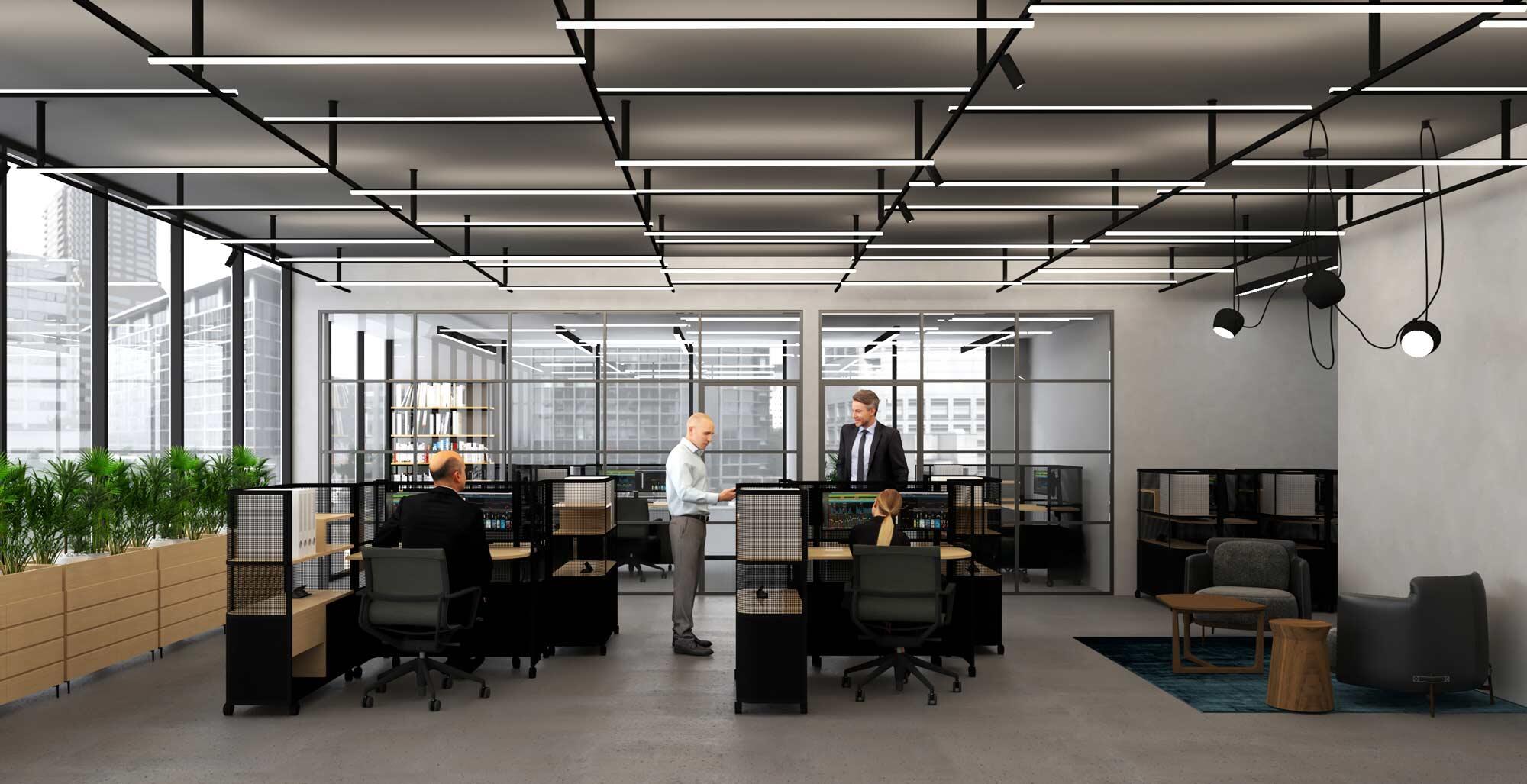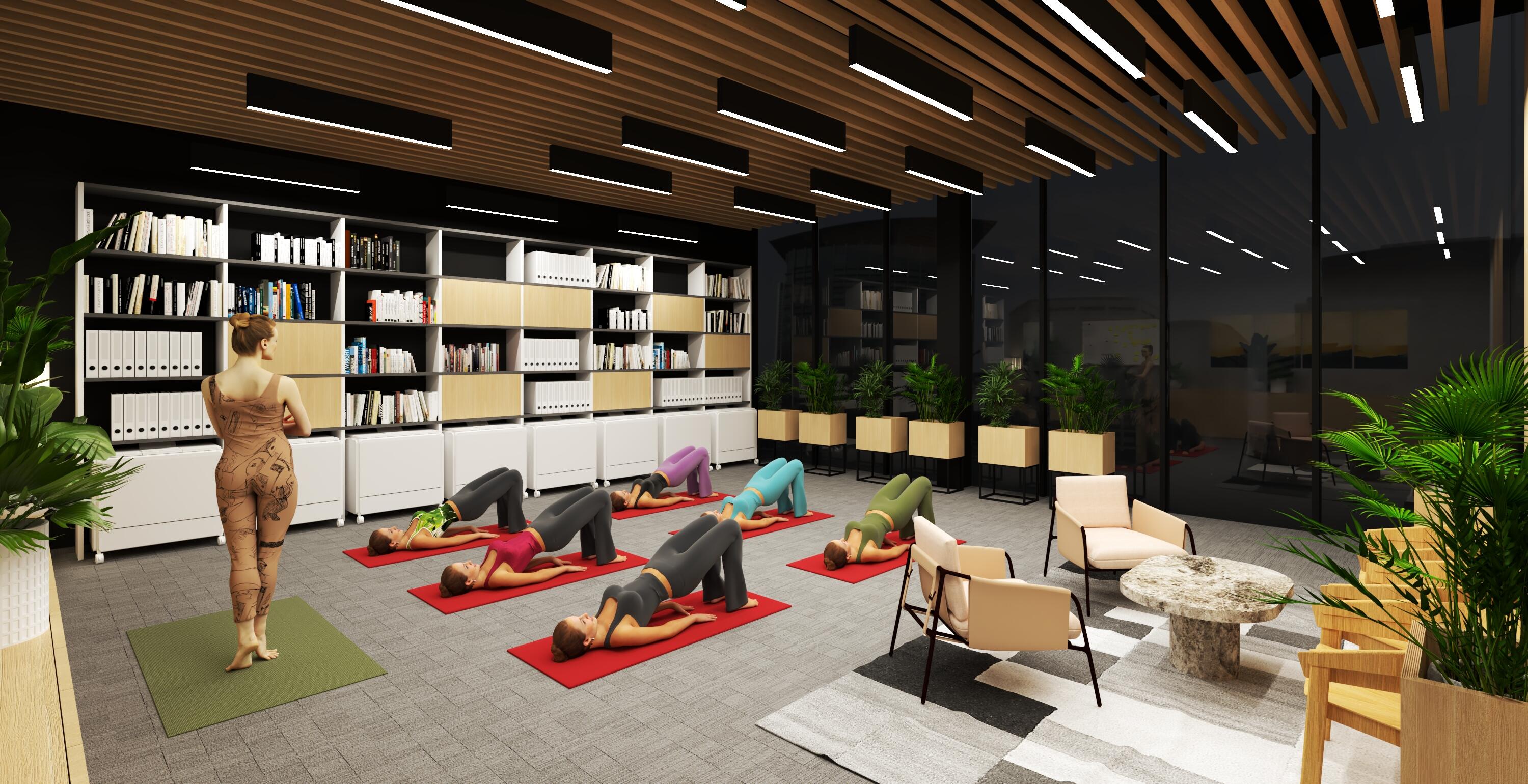 We could see a similar trend in hot-desking office space (shared workspace), which was designed to increase employee flexibility and quality use of space. However, this trend is not accepted by most employees due to lack of personal space for work, disruption at work, frequent changes in the workplace, but also the need for daily packaging and repackaging of things and work materials. Therefore, we can say that everything that the hot-desking trend has proven to be an obstacle, is solved in this way of mobile and collapsible work units where everyone has their own that is safe and under lock and key. Of course, in doing so, it is important to ensure that office space supports flexibility through supporting infrastructure such as electricity connections, enough light and other elements.
New times require new skills, and one of them is a quick adaptation to changes, new life and work trends. This way of long-term planning and thinking when designing and furnishing office space can certainly enable greater readiness for different scenarios and to be flexible just like a movo work unit.