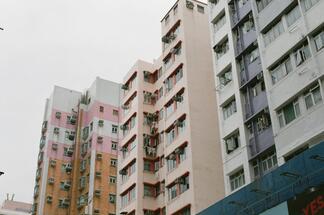 For the Previšić family from Zagreb's Španski, buying a house or an apartment with a garden is an almost impossible mission. The apartments are mostly small and have no gardens. Prices are higher and the question is how much it is possible for a family to afford a house or an apartment in Zagreb. And real estate prices are rising in a pandemic as well.
Real estate turnover has fallen, however
"It should be noted that this increase in real estate prices is primarily caused by rising prices of newly built apartments for which there is a special demand in the city of Zagreb after the earthquake," said Dubravko Ranilovic at the Croatian Chamber of Commerce.
But traffic has fallen, he says, compared to last quarter. "Those who expect a drop in prices - we almost do not see it, but there will certainly be some stabilization of the market in that sense, because the expectations of sellers are much more unrealistic than what is happening in the realization," says Ranilovic.
"These prices are growing faster than both income and construction costs and rents, so we estimate that they are now in a moderate level overestimated compared to some level that would be justified given these economic variables that affect real estate prices," he said. is Vedran Šošić from the CNB for NovaTV
According to the CNB, about 32,000 properties were sold in Croatia last year, 3,000 less than in the year before the pandemic. In Zagreb and Zagreb County, twelve thousand, twice as much as in 2015. And the rise in prices was stimulated by favorable financing conditions, subsidies for housing loans, stability of employment and income, growth in household savings. Traffic dropped in Dubrovnik, but not prices.
In Istria, almost half of real estate is bought by foreigners
"We have real estate that has good characteristics, demand is higher than supply, there is a shortage of such real estate on the market, and we also have real estate that has weak characteristics, they can not be sold at a reduced price," said agency owner Igor Koprivica.
In Istria, on the other hand, almost half of real estate is bought by foreigners, mostly Germans, Austrians and Slovenes. "They are mostly looking for small apartments in historic cores, in the city centers where real estate is profitable or can be sold quickly or rented in the long run, as an investment, for example," concluded Sinisa Popadic from the real estate agency.
While the Adriatic hopes that a good tourist season will also help the real estate market, the CNB warns that if the rapid rise in prices continues, the risks to financial stability will increase.
Source: hr.n1info