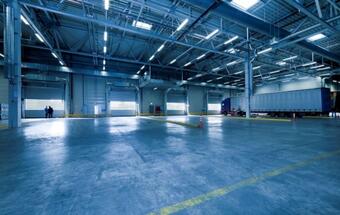 The sold commercial real estate reached the value of almost three billion kuna, which is 3 percent more than in 2019, which leads to the conclusion that the market in this real estate segment is slightly "overheated", according to the Institute of Economics in its annual market research.
Similar to residential real estate, the most expensive commercial real estate was sold in Dubrovnik (around HRK 15,000 medial price) and Poreč (HRK 11,000). They are followed by Opatija, Umag and Rovinj with prices higher than 10,000 kuna, while in Zagreb the average price of sold commercial real estate was around 8,000 kuna. Zadar and Makarska also record a similar value, while most cities and municipalities from Slavonian counties are in the category of 4,000 kuna per square meter or less, the Institute of Economics points out.
Analysts at the Croatian National Bank, for their part, note that the health crisis has had a different impact on activity in the commercial real estate sector. There is (too) much free office capacity while the availability of logistics space has slightly decreased. Hotels sold less than in 2019, but retail and office space did slightly better.
- Transactions in the segment of industrial and logistics centers were the least represented as a result of lack of supply. Despite the fact that there is a strong interest of investors in logistics space, due to the limited supply of existing space, most investments are still realized through the construction of new real estate, writes Večernji list on Wednesday.
Source: Seebiz