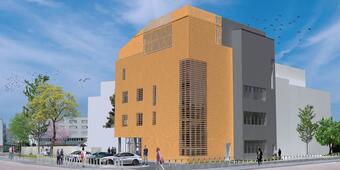 Estimated procurement value is 12,703,035.32 kn without VAT, and the deadline for completion of the works is 260 days from the date of introduction into work.
The project leader is the Institution for the Development of Competencies, Innovations and Specializations of the Zadar County INOVACIJA, which, by withdrawing EU funds, provided almost HRK 20 million of grants for building and equipping the center.
The total value of the project is 24 million kuna, of which from the European Regional Development Fund was approved a grant of 19.97 million kuna, which is 83 percent of the value of the project.
To recall, INOVA is founded by the Zadar County, and the goal of this project is to establish a specialized business incubator for the creative industry focused on the audiovisual industry and the IT industry, which will boost the competitiveness of this sector of the economy and increase employment.
The creative industry sector is recognized as a sector that has considerable potential for development in Zadar County and the City of Zadar and is supported and included in the strategic documents of the Zadar County and the City of Zadar.
(source: ezadar)