TAM SIM - an office that adapts to you every day
Numerous studies confirm the importance of office design to encourage productivity, creativity and teamwork as well as to improve a company's image. Conventional office furniture usually cannot be adapted to the individual needs of the user. This reduces the work efficiency of employees who work intensively in the office often and for more than 8 hours a day. Improving the work environment leads to an increase in the amount of work performed and more efficient work, as well as an increase in work motivation, job satisfaction and loyalty to the organization.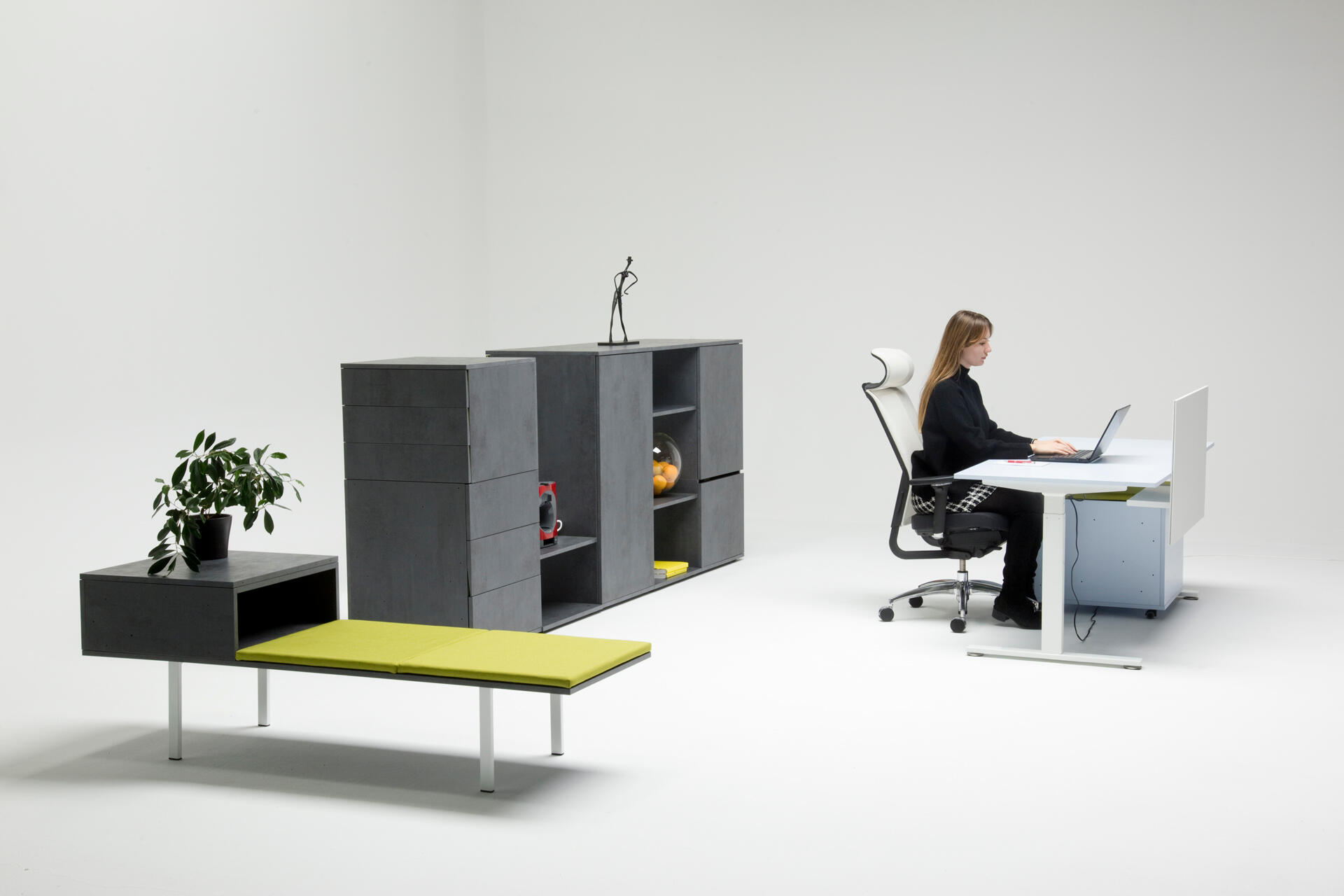 TAM SIM - a modular program of flexible ergonomic furniture allows you to easily, and without the help of a master, rearrange the office according to your wishes or current needs - even several times in one day!
The elements of the program are compatible with each other and can be easily rearranged into new configurations without tools. Cabinets can be rotated 90, 180 or 270 degrees, and shelves between cabinets are set up and moved as needed. Adding a job and adapting to the individual needs of employees is extremely easy to do in less than ten minutes without the help of skilled workers.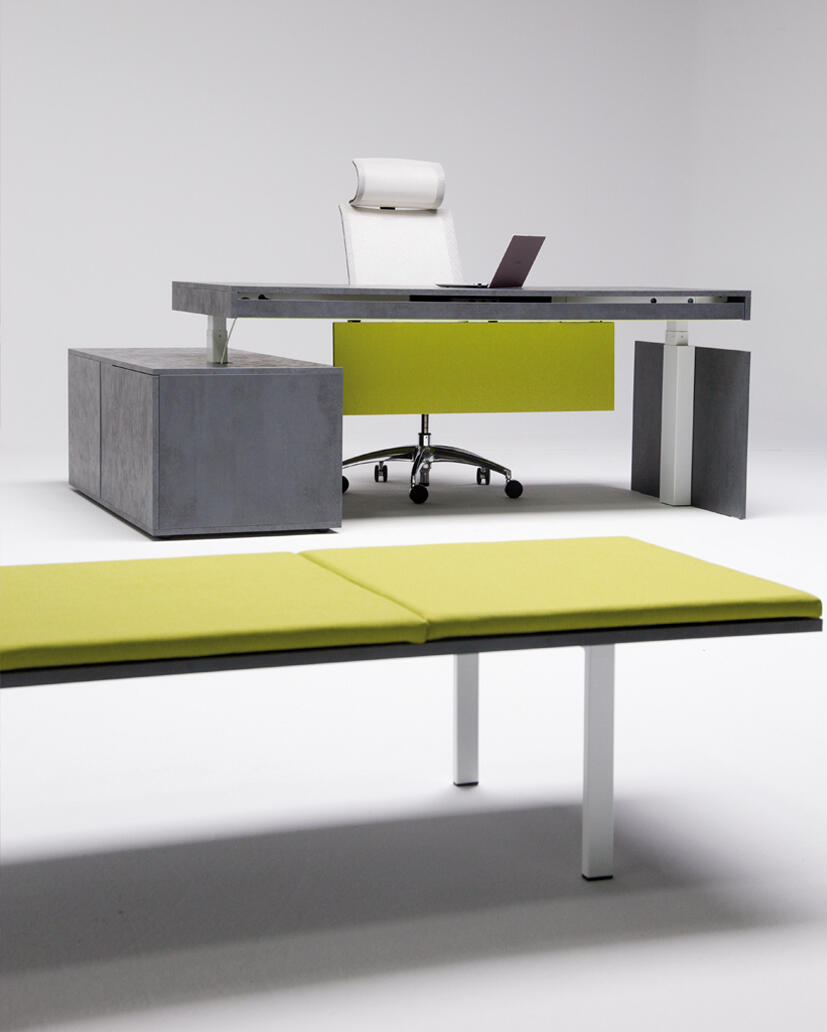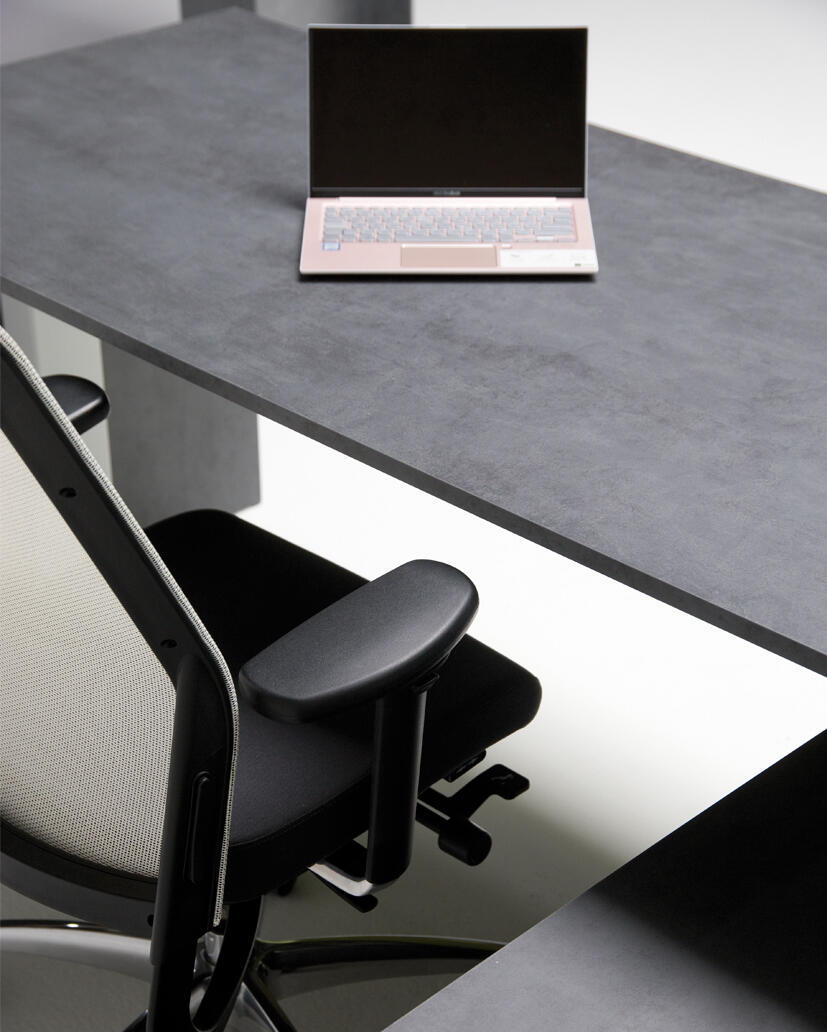 The elements of the program are compatible with each other and easily and without tools are folded into each other - the cabinet becomes part of the table, like a drawer, etc. The elements can be rotated, which allows flexibility and personalization of the workplace without losing functionality. The details make the difference - like lime - the green color that has been proven to encourage good mood and creativity.
TAM SIM offers solutions to common office problems. Want more privacy? The partition of the elements is installed in a few minutes. Don't want to get up to open the drawer? The drawers can be oriented to whichever side you want to be available to you and colleagues at the same time.