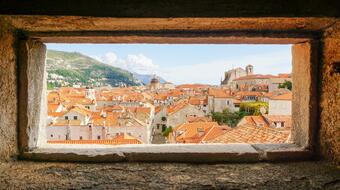 Croatia is a relatively small country with almost 6,000 kilometers of coastline. It is a unique and almost unurbanized coast in the heart of Europe. Buying real estate in Croatia is considered a good investment for many foreign citizens. However, according to research, only 3% of foreigners decide to invest in the area around the capital Zagreb, while the rest decide to invest in real estate on the coast.
How to choose a property in Croatia?
Beautiful landscapes and excellent geographical position make Croatia easily accessible from all major European cities. Although most real estate investments have some degree of associated risk, this is one of the fastest growing real estate markets in Europe. Buildings located in the historic centers of Istrian and Dalmatian cities have seen an increase in sales prices because foreign buyers are very attracted to the possibility of owning unique historic stone buildings. However, as old city centers become more expensive, investors are looking for areas around historic centers, as well as mainland and rural areas, to get better value for money. Due to the huge interest shown by foreign buyers for typical Dalmatian stone houses in the interior of the region, they are quite difficult to find. Alternatively, rural places in Croatia are ideal for investing in a dream house because they have a temperate climate with lots of sun, airy nights and natural beauty.
How difficult is it to find the ideal property in Croatia?
EU citizens can now shop under the same conditions as local Croats, while the purchase of property in Croatia for non-EU citizens is governed by the principle of reciprocity. This means that after signing the sales contract, the contract is submitted to the competent ministry together with certain documentation. When the Ministry issues the consent, the registration of ownership follows. For foreigners who do not speak Croatian, the easiest way to buy a property is to go through an agency that has staff who speak their language. This whole process can be simplified by hiring a real estate agent who will find the desired property and make the necessary bureaucracy.
Finally, the Croatian real estate market is expected to strengthen again in the second half of 2021, as the economy returns to growth. Once you decide to buy real estate in Croatia, the laws can be challenging and that is why it is so important to hire experts with local knowledge to help you in the process.
Source: profitiraj.hr