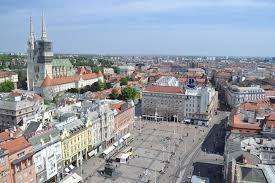 In the morning hours of March 22, 2020, at 6 hours and 24 minutes, Zagreb and the wider Zagreb area were hit by a strong earthquake of magnitude 5.5 on the Richter scale, followed by numerous subsequent earthquakes.
From March 22 to April 14 alone, about 145 earthquakes were recorded by citizens (magnitudes above 1.3), while seismographs recorded another 850 earthquakes of magnitude less than 1.3.
The upheavals felt by the citizens continue to this day.
We talked to seismologist Dr. Ivana Dasović, civil engineer Žarko Željko and president of the Association of Real Estate Agencies Dubravko Ranilović about how sure we are, how we should behave, and how the constant shaking of Zagreb will reflect on real estate, from construction to the market.
Žarko Željko warns that the constant shaking of the ground additionally damages the real estate that was destroyed on March 22 and increases the total damage.
Ranilovic, on the other hand, says that the real estate market has stopped. Prices have not fallen yet, but that is because it is not trading. How the earthquake will affect real estate prices will be seen, he says, in the winter when the heating season comes and when citizens will have to make a final decision about an apartment or house. It is certain that with quality and maintained real estate prices will rise.
Dr. Dasovic points out that people can feel safer if they provide furniture to be stable, to practice how to behave in the event of an earthquake, to know which places are safe in the apartment or at work.
In the process of reconstruction, the buildings are a big problem, warns Žarko Željko, who were damaged, but no one is renovating them because the ownership relations have not been resolved. They threaten to collapse and are a danger to citizens and surrounding facilities.
- We all knew we were in danger of an earthquake, but we ignored it. Now that we are aware of how destructive it is and how dangerous buildings are that do not have the static security to withstand it that should change. Seismologists believe that Zagreb could hit even an earthquake up to 6.5 on the Richter scale, which is 30 times stronger than the earthquake that hit us in March - says Željko.
The consequence of the earthquake, our interlocutors believe, will be to focus on safe buildings, and this will lead to large differences in real estate prices in the coming period.
Source: Jutarnji list