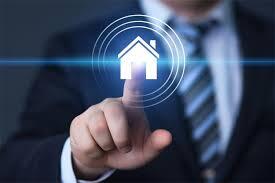 Although the epidemic was expected to slow down traffic and fall real estate prices in Croatia, the market situation surprised many. In Zagreb, despite the earthquake, the prices of new apartments increased by as much as 15 percent in the first 6 months of this year compared to the same period last year. But the differences in the market are large and depend on the location and quality of construction.
After the earthquake, there is very little interest from buyers for real estate in the center of Zagreb. But that is why the demand for new apartments in other parts of the city has increased, as well as houses on the outskirts.
- The fact is that there are few new buildings in Zagreb, especially if we look at the center and the wider center and there is absolutely a market for it, there are buyers who are willing to pay a higher price than before, just to say so, get those properties, said the vice-president of the Real Estate Association from the Croatian Chamber of Commerce, Borislav Vujović.
And while last year every other buyer bought real estate for cash, now, says Vujović, there are noticeably more people who buy on credit, due to record low interest rates, but also state subsidies.
The real estate market has also revived on the Adriatic coast. In Zadar, it is being built on all sides. Prices for new apartments in better locations have risen, and foreigners are looking for villas with swimming pools and land.
- I can say that even I was surprised, who I am a long-term employee in the industry, never ceased to exist claims for real estate, or inquiries have always been, and when the conditions prescribed by the Headquarters that people can come, then it is the traffic has increased, said the president of the Zadar County Real Estate Association from the Croatian Chamber of Commerce, Nikica Begonja.
It is also being built in Osijek because there is a demand for new apartments, and currently there are no habitable ones. Prices are slowly rising for both new and used apartments.
Citizens take advantage of state subsidies and low interest rates on loans. The most affordable are the houses in the wider area.
In the area of ​​Baranja, and these villages..Petrijevci, you can find a very affordable property, for example, you have in Beli Manastir you have a house for 25 to 30 thousand, which is really a disproportion, because in the city there is a studio 30 to 35 thousand, added the president real estate group HGK in Osijek Duško Grgur.
The agencies are currently pleased with the market revival. Most of them could end the year with a 15 to 20 percent drop in turnover, which corresponds exactly to the turnover from the two spring months of the "locked economy".
Therefore, they hope that there will be no new locks.
Source: vijesti.hrt.hr