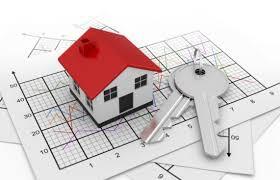 The situation on the market in our country - now, say insiders, could be described as almost normal, given that the demand is considerable, while at the same time there is significantly less quality real estate on offer than required. Along with Zagreb - Rijeka, Osijek, Split, Pula and Zadar are the cities in which the offer of apartments for sale has been the most searched lately.

The vice-president of the Real Estate Association at the Croatian Chamber of Commerce, Borislav Vujović, said in the show "Tema dana" that the real estate in the center of Zagreb became unattractive due to the earthquake.
He pointed out that the location of Zagreb is attractive, but not the ones themselves. Vujovic said the asking price was about 500 euros lower than before March 15th.
- It should be taken into account that the price of newer buildings in the center is stable, and they are more attractive than they were before. Their price is rising, but since there are fewer of them, they do not affect the prices in the center, he stressed.
Vujović added that the people who survived the earthquake in Zagreb want to go outside the city, and are looking for land to build quality and safe houses themselves. He emphasized that the coronavirus also influenced the departure from the center of Zagreb.
- There is an increased interest in peripheral locations, and for houses and land in such locations, said Borislav Vujović.
He pointed out that the price in those locations has not risen as much as land and houses are now being sold there.
- The turnover of houses was much lower than it is today. However, the situation has changed today, he said.
As for the coast, he said there is great interest from foreigners in buying real estate.
- This year there was absolutely demand, our traditional buyers Slovenians, Austrians and Germans are coming and looking for real estate, he said.
Vujovic added that foreigners are not only looking for first-row apartments by the sea, but also houses in isolation.
Vujovic said that the market collapse did not happen, but that no growth is expected. He added that those who can take advantage of loan subsidies through APN should take advantage of this.
He emphasized that the situation is different now than in 2008 because we have historically low interest rates on savings and loans.
- It is difficult to compare the situation then and now, he said.
Source: vijesti.hrt.hr