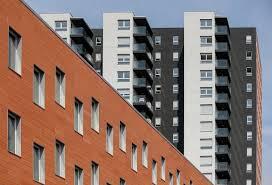 The heart of Zagreb is still healing from the wounds of the earthquake and real estate traders have less work to do. The Luke Price agency sold only ten apartments in the center of the metropolis last year. The real estate market is paused, says Luka Prica, director of the real estate agency.
Zagreb records a decline in real estate turnover, but prices are still holding. The average price of a residential square meter is around two thousand euros, but there are new buildings for six thousand.
Fortunately, housing has come to life. Most are being built in Trešnjevka and Maksimir, and all quality buildings are planned quickly.
- For everything that is in the city zone of newer construction, there is really great interest and the price of new buildings is really rising and not only because of increased demand but also increased costs of both construction and labor shortages, explained Dubravko Ranilovic, president of the Real Estate Association HGK.
The location is still priced, but customer safety is becoming a priority, so a new certificate is being introduced.
- Here we come to the part that can shake the real estate market, and that is the seismic certificate stated in the Law on Reconstruction, which every building will have after the renovation and show the degree that can withstand the earthquake, says Sanjin Rastovac, director of real estate agency .
Due to the damaged buildings, there is a noticeable trend of the office moving out of the city center. Domestic investors are increasingly investing in the construction of new business premises.
- They have the flywheel and have available money and favorable loans and we can expect a new cycle of development in the office space that will be on the wave of domestic investors, says Vedrana Likan, director of Colliers for Croatia.
Source: vijesti.hrt.hr