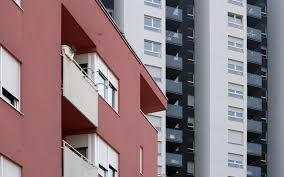 Housing prices in Croatia in the third quarter of last year were 6.9 percent higher than in the same period a year earlier, according to the latest data from the Central Bureau of Statistics (CBS), which are based on the value of housing transactions.
The price of new construction was higher than in the third quarter of 2019 by 1.6 percent, and existing housing by 7.6 percent.
At the annual level, housing prices in Zagreb rose by an average of 5.7 percent, in the Adriatic by 7.5 percent, while in other areas prices were higher by nine percent.
Compared to the second quarter of last year, housing unit prices were 0.6 percent lower.
At the same time, new housing prices fell by an average of 0.5 percent, and the existing ones by 0.7 percent.
In the third quarter of 2020, housing unit prices were on average one percent lower in the City of Zagreb, 0.5 percent higher in the Adriatic, and 2.2 percent lower in other areas compared to the second in the same year.
The CBS housing price index measures the movement of market prices of housing purchased by households regardless of the previous owner or purpose of use. The value of the land is included in the market price.
The index includes all available data on transactions of residential buildings (houses and flats / apartments) expressed in HRK on the territory of the Republic of Croatia, submitted by the Tax Administration of the Ministry of Finance according to pre-defined deadlines.
The main source of data for the production of weights is the value of transactions of residential buildings purchased in the previous year. Weights are recalculated according to the movement of housing prices in the last quarter of the previous year.
Source: Poslovni.hr