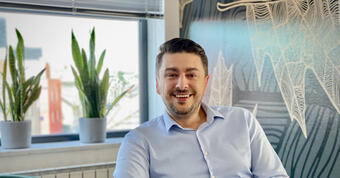 Real Web, which manages the leading real estate portals Immobiliare.it in Italy, Spitogatos in Greece and Nepremicnine.net in Slovenia, has taken over Crozilla.com, the leading real estate portal in Croatia, a specialized advertisement.
The acquisition of Crozilla, which was previously co-owned by the German group Immowelt and the domestic company Digitalni klik, strengthens the local presence of this group in Croatia, which is already on our market. The advertisement was started in 2006 by Ante Tabak and over the years has become a reference portal for real estate in Croatia.
- Like many others who launched a website in those years, I started the development from the 'garage', with the desire that, as in the West, we have a search engine for real estate on the Internet. We were active participants in the digital transformation of real estate advertising and the first to build a channel for the promotion of real estate abroad - says Tabak.
His company Digitalni klik has been divided into two departments for some time: the Crozilla.com classifieds and the software solutions development department under the House of Code brand - which is in charge of developing the partner real estate portal Immowelt. The majority owner of Digital Click remains the German group Immowelt, which is part of the AVIV group
The acquisition of the trademark Crozilla.com and the domains crozilla.com and crozilla-nekretnine.com strengthens the leadership position of the Indomio group, already present in the country with Indomio.hr, which was launched in 2018. The development of the new company, which was created by the alliance of Crozilla.com and Indomio.hr, was entrusted to Mladen Matijević.
- The future of applications and digital portals is focused on verticalization and the key to success will be in specializing in one sector that will become its reference point. Being part of an international group that has always operated in the real estate world will enable us to offer innovative and unique services to home seekers and real estate agencies - said Matijević.
The acquisition of the classifieds was completed after the launch of the new website, and it will soon launch a new app for smartphones and tablets.
Source: Jutarnji list