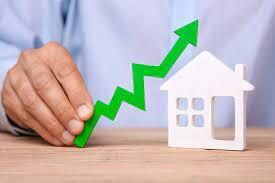 For the management of commercial real estate, ie shopping and entertainment centers, office buildings and housing units, in recent years the world has been looking for professional and mostly dedicated real estate management services that can meet all market demands. However, the Croatian market is still realizing the benefits of such an approach to real estate management, and nothing is better with brownfield investments in existing, say, production facilities or abandoned real estate. These are just some of the challenges in the domestic real estate management market. Despite this, developers are moving to expand their business.
Web of services
Denis Cupic, owner and CEO of the F. O. Group, which manages the Westgate Shopping City and Westgate zone in Croatia, announces that they are developing projects within the zone that will be presented to the public soon. As Redserve, he added, in the wider area of ​​Central Europe, especially the Adria region, Austria, Switzerland and Germany, they are engaged in a number of property-class facilities such as shopping malls, logistics centers and existing industrial complexes that are going into regeneration as brownfield investment. . He said that in that part they provide a range of services all the way to innovative design and construction management services where they take over the full realization of projects for clients from the earliest phase, acquisition, to construction and commissioning.
Currently, many of our clients are institutional investors who are considering changes and improvements to their facilities at the integral level of entire portfolios. Croatian clients are slowly discovering such forms of services as well as the advantages of a combination of commercial management and development. Of course, the taxonomy (criteria for a sustainable economy for companies) of the European Union has given additional impetus to such an approach of clients. One of the biggest challenges in shopping center management today is to be innovative and grow with increasing competition, with online shopping experiencing exponential growth in recent years. However, due to tax policy in Croatia, there is almost no institutionalized investment in commercially rented residential real estate, especially not at the portfolio level. Namely, the disincentive VAT tax policy leads to the emphasis on building real estate for sale to the end buyer. Commercial real estate management has become specific due to the need for these properties to be adaptable to the challenges of the times, requiring a lot of strategic thinking and creative approaches outside the classical framework - says Cupic.
Non-existent 'brownfield'
He pointed out that the specialty and service they provide as a group: turn-around commercial real estate by implementing improvements, new rents, but especially the development of new concepts. According to Čupić, the management of office buildings is very defensive and cyclical, because until the corona crisis it depended on the classic maturities of contracts and the expansion of business needs, which changed the trend of working from home for the most part. Before the crisis, there was a strong trend of open-air offices and shared offices.
- The corona crisis has shown the advantages of a fully professional and often separate real estate management service as an asset class, asset management. Such neutral management, often devoid of ownership emotions, enables a real view of the situation and the necessary parameters of decisions. We worked on solving daily problems and situations with our tenants in order to preserve the business. Also, in Westgate we have increased the number of tenants since the beginning of the corona crisis and 12 new ones have arrived, and some of them are in Croatia for the first time. On the other hand, the crisis has opened up new business opportunities for us in Croatia, and even more so abroad. In Croatia we have two specifics. The first is the almost non-existent trend of real development and realization of urban regenerations through brownfields. Here we can give the example of Varteks as one of the few that is in concrete realization, and most of the others are stuck in some kind of study phase of the concept without moving towards realization. On the other hand, brownfield has been a growing trend in the EU for 10 years, especially in the Czech Republic and Slovakia - says Cupic.
Comparable to the EU
Another special feature is that a large part of the land for industrial purposes is in public ownership, within public zones owned by local governments, with difficult chances of realization, he added.
Cupic explains that the realization is difficult due to public procurement, but also too rigid infrastructure in which self-government units have invested, often creating zones with very small areas that do not offer investors scalability in the subsequent expansion of their needs such as large areas. Existing commercial portfolios are largely in their own or separate professional management and what Ćupić sees is that the quality of this sector is completely comparable to the rest of the EU, often because these are companies with operations in several countries.
In six countries on three continents, the CC Real Group operates, and in Europe its emphasis is on classic commercial real estate.
ethnic groups, and now manages four shopping centers in Croatia, three in Austria and one in Finland. In addition, Krunoslav Dominiković, director of leasing at CC Real, says that they also manage office buildings and office space in Austria and that the domestic team is focused on managing City Center One Zagreb East, Zagreb West and Split and Max City shopping center in Pula and to negotiate taking over management of some more real estate. They currently have more than 500 brands in malls.
Solutions for tenants
According to Dominiković, every manager of commercial real estate has similar goals: to maintain, improve, fill the property with quality tenants, increase its value and provide the owner with either high fixed yields or sell the property with the best possible purchase price. Depending on the type and purpose of the property and the goals of the owner, there are peculiarities in management, which is why the management of a shopping center is different from that of an office building or logistics centers. The market situation, short-term and long-term goals, stakeholders within management and the ultimate goals of the owners affect the unique approach to each property and this is the reason why Cupic sees why the real estate management market has turned to full-service companies in recent years.
Coronary disease is unprecedented, so no one could rely on old experiences and apply solutions that used to be successful. It was necessary to react quickly, but also with quality, to establish control over a sudden situation that no one could say when it would end. We have never talked so much with tenants as in the last two years. We sought and offered them solutions that helped them overcome the crisis and continue doing business in difficult circumstances. Our dialogue and cooperation has resulted in no tenants leaving our centers due to the consequences of the corona crisis. As for further plans, CC Real is committed to expanding its portfolio in the domestic market not only to new shopping centers, but also to other commercial real estate, such as logistics and business premises and mixed-use areas. We talk to individual potential partners about our engagement in selected areas of the business, such as marketing or leasing. In addition, we are licensed as a real estate agency - describes Dominiković.
Dangerous operating costs
Arn Willems, CEO of GTC Croatia, which manages Avenue Mall, Avenue Center and Matrix Office Park, emphasizes that one of the biggest challenges is increasing operating costs, which will put a lot of pressure on them and tenants. In the next six to twelve months, this, in his opinion, could become a greater difficulty than the corona crisis. However, he is satisfied with his business in Croatia, so the company, which is also present in Poland, Hungary, Serbia, Romania and Bulgaria, is planning further investments here.
Source: Lider media