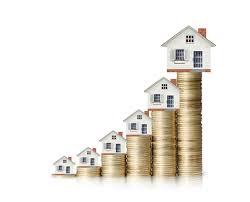 Housing prices in Croatia in the second quarter of this year were 8.3 percent higher than in the same period a year earlier, according to the latest data from the Central Bureau of Statistics (CBS).
The price of new construction was higher than in the second quarter of 2019 by 4.5 percent, and existing housing by 8.8 percent.
At the annual level, housing prices in Zagreb rose by an average of 8.7 percent, in the Adriatic by 5.9 percent, while in other areas prices were higher by 13.4 percent.
Compared to the first quarter, housing unit prices in the period from April to the end of June were 1.8 percent higher.
At the same time, new housing prices rose by an average of 3.4 percent, and the existing ones by 1.6 percent.
In the second quarter of 2020, compared to the first quarter of the same year, housing unit prices were on average 1.2 percent higher in the City of Zagreb, 0.7 percent higher in the Adriatic and 6 percent higher in other areas.
Source: Novac.hr