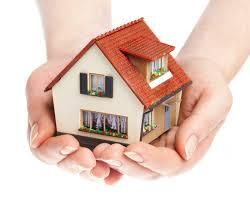 When it comes to buying real estate, Lika has become fashionable, for which there has been a huge interest in the last few months. They are buying and looking for old Lika houses, demolished rural properties, construction land, business is running, papers are being sorted out, and owners are quickly changing their names. It is not surprising, when the extremely low price of fertile agricultural land comes into play, which is offered en masse for nothing, from one to two kuna per square meter.
In addition to cheap land, as well as houses for renovation that can be found for as little as twenty thousand euros, the increased fear was determined by the huge fear of the crown, which led people to invest in the country, in the production of their food.
Not only Dalmatians are in the game, lately the people of Zagreb have been fleeing to Lika, to whom the devastating earthquake has brought additional fear. For a hundred thousand kuna, they quickly become the owners of beautiful houses in the mountains, in solitude, for example on the stretch from Gospić to Karlobag, with fertile soil and forest at hand.
"I think I'm the only man in the world who wants the crown to go crazy for at least another five years. Because since she came, the business in my real estate agency, the only one left in Lika, has been in turmoil. For some six to seven years, I have been recording an increased interest of Dalmatians in buying real estate or land in the area from Otočac to Gospić, literally in the whole of Lika. But in the last few crowns-months, only in my agency, we have finished about eighty sales. Dalmatians are buying agricultural land en masse, they are attracted by the extremely low price, and all locations are at stake. If I were to make a comparison, agricultural land is even better than houses and properties, "Ivan Bižanović, owner of the Lika nekretnine agency, the only one in the area, and vice-president of the Real Estate Association at the Croatian Chamber of Commerce, told Slobodna Dalmacija.
In Lika, the first row to the river has an elevated status. Namely, there are no more such localities along the river Gacka, and if any are found for sale, they disappear in the blink of an eye. But even in its vicinity, the price is already from 20 to 35 euros per square meter. The price of construction land ranges from five to 25 euros.
Source: Poslovni.hr