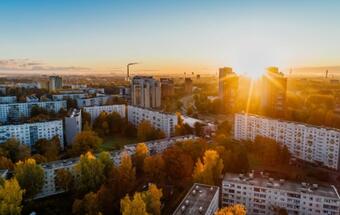 Although Croatia is among the top EU countries in terms of the share of residents living in their own real estate, this does not mean that these real estates are satisfactory.
The lower standard of living means that they cannot afford decent-sized apartments. For example, an apartment is considered overcrowded if each of the children aged 12 to 17 and, of course, adults do not have their own room, writes Večernji list.
Professor of social policy Zdenko Babić warns: "The problem of overcrowded housing especially affects larger urban areas in Croatia and is probably one of the pressure factors for the emigration of young people from Croatia. However, in the public space, but also in the circles responsible for economic and social policy, this problem is being pushed under the rug and one gets the impression that under the influence of various lobbies who have their interests, this important issue dominantly leaves the market to solve it. , young people and young families who are looking for more adequate housing know best… Apart from APN's subsidized loans for young people up to 45, there are almost no other measures in the field of housing policy in recent years. Other countries use various incentive instruments such as tax relief and exemption when buying the first property, special tax treatment of real estate for long-term rent, special tax treatment with higher rates of real estate for short-term rent, etc. "
Eurostat data show that the worst situation is in Romania, where 45.1 percent of the population lives in overcrowded households, 42.5 percent in Latvia, 39.5 percent in Bulgaria, 36.9 percent in Poland, followed by Croatia, fifth from the bottom.
Source: seebiz