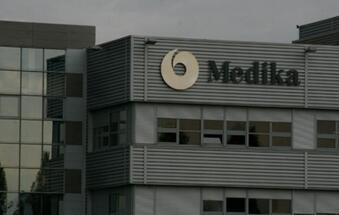 - In order to ensure further growth of Medika, the project of building a new logistics center in Zagreb will be prepared so that in the next period Medika will be ready for all market challenges, and so that it can continue to be the largest and highest quality wholesale in Croatia, Medika announced.
Last year, Medika generated around HRK 4 billion in revenue with a growth of almost 10 percent and HRK 97 million in profit from business activities.
Nearly 50 percent of Medika's revenue comes from the pharmacy business, of which about 11 percent is in its own pharmacy chain Prima pharm. About 36 percent of revenues from delivered drugs and medical products come from Croatian hospitals.
The Medika Group has about 900 employees and a total of HRK 293 million in consolidated short-term credit debt.
Source: seebiz.eu