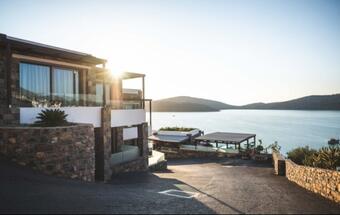 As the editor of the Kapital magazine from Slovenia, Srečko Pirtovšek, stated at the panel discussion on the impact of the introduction of the euro on the real estate market, real estate prices in Croatia are mostly expressed in euros and are high.
Predrag Di Lenardo Zamlić from the Opatija Nekretnine agency stated that there are currently more buyers than real estate in Croatia.
"For buyers from abroad, prices are not in the forefront, but the quality of real estate. Prices in Croatia are reasonable and buyers do not think they are too high," he said. And he thinks there will be no significant changes in the market after the introduction of the euro.
Dubravko Ranilović from the Kastel agency and president of the Real Estate Association at the Croatian Chamber of Commerce said that cycles such as the current trend of cheap money and then inflation change regularly, which affects the price of real estate.
The President of the Rijeka County Chamber of Commerce, Heri Bezić, stated that the Croatian real estate market had not been sufficiently developed for a long time, and the first turning point was Croatia's entry into the EU. Foreigners' investments in real estate have become among the most significant investments in Croatia, he said. He believes that the next milestone will be the introduction of the euro.
Representatives of the most important real estate agencies, developers and investors meet at the Adriatic Expo. Leading agencies will present more than a thousand available tourist, commercial and residential real estate and new projects, with a special focus on real estate in tourism
The conference will discuss real estate trends in tourism and real estate marketing.
Source: seebiz