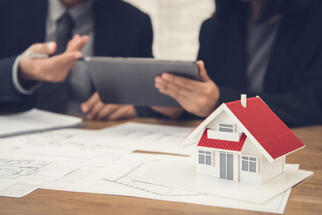 Despite generous state subsidies, interest in APN is lower this year than last. Namely, in the spring of 2020, in a month, despite the lockdown and the then extremely uncertain situation with COVID-19, APN received 3681 applications for loan subsidies, while this year, at a time when the government is still optimistic about the epidemic (hopefully ) sees the end, 3459 customers applied for subsidies. The difference in the number of applications is even bigger if compared to last year's autumn deadline, when APN received as many as 4651 requests.
The situation on the real estate market is well reflected in the data on newly approved housing loans - despite last year's rise in real estate prices, the number of newly approved housing loans in 2020, according to the CNB (excluding reprograms) increased by only 2.5 percent, from 12, 1 to HRK 12.4 billion.
The reasons for the reduced influx of subsidies, according to experts in the real estate market, mostly lie in the growth of real estate prices, which is why many buyers have postponed their investment in real estate. However, the 'wait and see' position was also taken by sellers, who for the time being generally do not lower real estate prices, although demand, judging by the number of real estate sold, fell throughout Croatia last year, and in Zagreb demand is falling for the third year in a row.
The biggest drop in demand was in the city center, most likely as a result of the earthquake, which is why buyers turned to newer real estate in other parts of Zagreb. That Centar, Gornji Grad and Medveščak have lost their appeal is also shown by the data from Njuškalo on the increased offer of apartments in those neighborhoods. Before the corona and earthquake, in April 2019, 2,000 apartments were advertised on the most popular real estate search engine in those three Zagreb neighborhoods, and now there are as many as 3,000 on offer. For comparison, about 10,000 apartments are currently advertised on Njuškalo throughout Zagreb.
Certain price corrections in the center of Zagreb have been visible lately, so according to Njuškalo, the asking prices in that part of the city have dropped in the last year by 100 euros per square meter.
What will happen next with residential real estate prices is not at all easy to predict because macroeconomic trends are uncertain, and they in turn largely depend on the epidemiological situation. Also, there are a lot of unknowns about the upcoming tourist season. The answers to these questions will probably be easier to give in the fall, when this year's tourist balance is clearer. The only thing that is certain for now is that this year there will be no autumn round of the APN, so everyone who counted on a state subsidy to solve the housing issue will have to start in the spring of 2022.
Source: Lider media