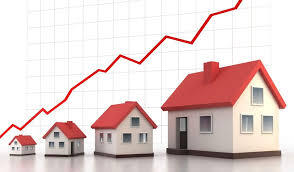 There is still great interest in buying real estate in Croatia from potential buyers from abroad, with the largest number coming from Germany in July.
The number of foreign visitors to Crozilla.com in July was almost 66 percent higher than in the same period last year, while compared to June, their number increased by 17 percent. Most foreign visitors who searched for ads in July came from Germany and compared to the same period last year, there were twice as many.
Zagreb, Split, Rijeka and Opatija are the cities where foreign visitors searched for the offer of apartments for rent the most in July, with the most numerous being those from BiH, Germany, Serbia and the Czech Republic. The most interested in the offer of apartments for sale were those from Germany, Austria, Bosnia and Herzegovina, Switzerland and Slovenia, with the most sought after in the area of ​​Crikvenica, Zagreb, Vodice, Pula, Opatija and Rijeka.
Germans, Slovenes, Austrians and Swiss in July most often searched the offer of houses for sale. Among foreign visitors, the island of Vir remained first on the list of most sought after houses, followed by Poreč, Crikvenica, Vodice and Zadar.
Apart from buying houses, Vir was the first choice among foreign visitors when it comes to building land. In addition to those there, the lands in Poreč, Zadar, Krk and Crikvenica were also searched in July.
In addition to the decline in demand for apartments in the city centre, higher demand for newer and better quality real estate is also one of the consequences of the earthquake that has manifested itself in recent months in the Zagreb real estate market. Such a scenario continued in July when new construction was in high demand, and the most sought-after neighbourhoods were Trešnjevka, Dubrava, Maksimir, Centar and Donji grad.
When it comes to apartments for rent, Zagreb was only behind the first-placed Rijeka in July. His most sought-after neighbourhoods were Trešnjevka, Maksimir, Kvatrić, Črnomerec, Dubrava and Centar.
Source: Dnevno.hr