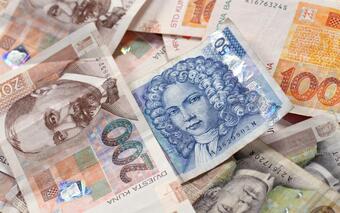 Erste & Steiermärkische Bank d.d. (Erste Bank) and the European Investment Fund (EIF) have signed a new amendment to the InnovFin Guarantee Agreement, which will enable Erste Bank to provide additional funds in the amount of HRK 105 million to companies with up to 3,000 employees.
In this way, the funds for loans and leases with the InnovFin guarantee will amount to a total of EUR 255 million. In addition to increasing the volume of the portfolio, the new amendment extends the period of availability of the InnovFin guarantee, which extends to large companies and introduces simplified and extended eligibility criteria that include projects aimed at digitalization and digital business transformation.
The aim of all these measures is to help the Croatian economy due to the difficulties caused by the COVID 19 pandemic.
All entrepreneurs who have an innovative product, or are improving their business processes or services and use the latest technologies to invest in business growth and development, and are improving or introducing new innovative products, processes or services can apply for InnovFin guarantee financing.
Fast-growing companies can also apply, as well as companies with innovation potential (receive grants, awards, register patents, etc.), and have significant costs in research and development of innovations.
Erste Bank has been cooperating with the European Investment Fund since June 2017, when the InnovFin Guarantee Agreement was signed with the financial support of the European Union Financial Instruments of Horizon 2020 and the European Fund for Strategic Investments (EFSI).