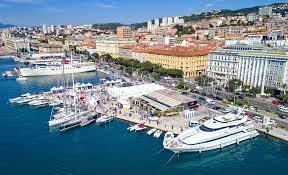 The German Bundesbank expects an inflation rate of up to 5 percent by the end of this year. Across the eurozone, annual inflation accelerated to 3 percent in August, and in Croatia it rose to 2.8 percent in July, the highest in 13 years.
Nominal interest rates on deposits are zero, almost non-existent, and inflation realistically pushes them into the negative zone because it erodes the value of money. With, for example, a deposit of 1,000 euros, with an interest rate of zero percent, and 5 percent inflation, savers will be realistically at a loss on an annual basis.
His principal will really be worth about 50 euros less, because prices will rise in the meantime, so he will be able to buy fewer goods with the same amount. Despite the unprofitability, people still keep money in the bank, in transaction accounts, where they keep it, because it is a smarter solution than socks or mattresses.
However, for some time now, bankers have been noticing the phenomenon that some clients raise savings and invest in, according to them, more profitable forms of investment, and in Croatia they are the number one real estate. Croatian citizens are not very inclined to invest on the stock market, they have partly "found themselves" in cryptocurrencies, but nothing can replace brick and concrete.
The purchase of real estate was also encouraged by low interest rates on loans, and the state "pumped" everything even more by subsidizing the war. Buyers seem to be making a profit, but demand is increasing, so many think more harm is done than good.
Real estate prices in Croatia also grew in the pandemic: in 2020 at a rate of 7.7 percent, with lower turnover. They do not grow, of course, everywhere: Zagreb and the coast are a hit, while the continent is in decline. In the capital, and on the coast, a square meter of an apartment climbs up to several thousand euros.
A large contribution is made by foreign demand, which in counties by the sea, such as Primorje-Gorski Kotar, accounts for as much as a third of sales. Since foreign buyers have better purchasing power, domestic buyers have less chances. Recently, the prices of construction materials have been rising, which really affects the input cost.
CNB warning
The Croatian National Bank warned of further detachment of prices from real values, ie the creation of a bubble, the possible bursting of which is one of the three key risks for the CNB. If prices continue to rise, which is now encouraged by both recovery and tourism, the risks for their correction will also increase.
The CNB is concerned about the possible decline in the value of collateral that has secured housing loans, although, as mentioned, a lot is bought in cash. So, low interest rates, inflation, foreign demand, but also government incentives, all overheat the market.
However, monetary policy is expected to tighten gradually and inflation to slow down. On the other hand, given that about 80 percent of Croatian citizens own real estate, the growth of their prices increases the feeling of wealth.
When people think their assets are worth more, they dare to spend more, so the contribution to GDP is clear. Some real estate agents believe that selective price growth will continue.
Branko Papeš, director of the largest real estate agency in Rijeka, but also the president of this professional association at the Croatian Chamber of Commerce in Rijeka, recently said that he expects further price increases in Rijeka, but also in the Rijeka ring, and especially in Opatija.
The pandemic has further boosted sales, which is true for the entire eurozone: the number of transactions has increased by about 35 percent. There is even talk of a real estate fever. Central banks are pushing piles of money that is getting cheaper, and he is looking for investment opportunities.
Economic analyst Damir Novotny, however, thinks that squares in our country are overestimated, but not everywhere, because the market is very heterogeneous. Price growth is greatest in Zagreb and in cities by the sea. He believes it is a balloon that will eventually burst.
He explains that the difference between our and, for example, the German market is that in Germany the impetus for real estate prices is largely coming from the real sector, while in our country there is no real demand in the sense that, for example, the industry employs 100,000 new people. apartments.
Inflated balloon
- Germany has a rise in prices, but also a rise in wages. In our country, the standard is not growing, but the speculative aspect prevails: people are hoping for rent from real estate from which they will live in the future. Thus, those who have a surplus of money buy real estate even if it is empty.
With strong foreign demand, this is raising prices, which in some parts of Croatia are now such that you are an ordinary person, with an average salary, simply can no longer afford it. On the other hand, if someone would like to invest, we do not have many potential opportunities.
While the German stock exchange index Dax is currently at historically highest levels, our citizens have neither the habit nor so many opportunities to invest in the domestic stock market. People are obsessed with real estate, and are increasingly investing in speculative assets, virtual currencies, speculative gold, etc. There is therefore a need for alternative investments, Novotny points out.
He also reminds that the real estate market in our country is very heterogeneous.
- While, for example, in Munich a square meter of an apartment is around 8,000 euros, and in smaller places in Germany 3
or 4 thousand, in our country the Slavonia-Dubrovnik ratio is one to ten, ie squares are ten times more expensive at sea.
Price differences are huge and rentier expectations are high. People also buy flats to keep them empty or rent them at a yield that cannot cover the investment, but still believe it is a worthwhile investment.
The recovery in tourism has now rekindled those expectations. On the other hand, there is no real estate tax that would sanction investments that are not in the function of business. Thus, the growth of housing prices is not primarily influenced by healthy demand resulting from employment and wage growth, but is pure speculation.
It is a balloon that grows and can burst tomorrow; a typical "bubble" that spreads, and the risks are huge, Novotny says.
Increase supply
In this whole situation, he states, the Government is also pumping demand with APN, which is the complete opposite of what it should be doing, which is to increase supply. Every year, the city of Vienna "puts" 10,000 apartments on the market, ie increases the offer to calm prices.
The city is emerging as an investor, and has a long tradition of renting apartments, at a price about 30 percent lower than the market, in order to lower it. Entire housing estates are being built in Munich, and there is the example of Ireland, Novotny explains.
He says these cities are doing this to make apartments at a normal price available to ordinary people with average wages. This is, of course, also an element of demographic policy: housing and work are preconditions for a break.
How the Irish do it
The Irish government has announced a multibillion-euro plan that should address housing shortages by building social housing and taxes.
The government wants to accelerate the pace of housing construction from last year's 20,000 to an average of 33,000 apartments a year by 2030, and has announced 20 billion euros in support in the first five years of implementing the plan.
They intend to increase the offer with the tax on unused land, state purchase and resale of empty real estate: The state plans to build more apartments in parallel, on average 9,500 per year, by 2030.