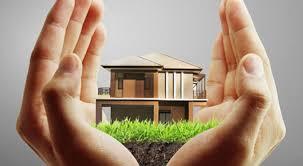 A new building in the center of Osijek for an apartment of 50 square meters costs about 75 thousand euros. In Rijeka, you should set aside a hundred for such an apartment, and in the city under Marjan, twenty thousand euros more than in Rijeka. Prices in Zagreb were neither significantly regulated by the corona nor the earthquake.
"Usually, the center was the most attractive, the most attractive. Real estate was among the most expensive in the city. Now, in principle, that market is non-existent," says caterer Zoran Salopek.
Demand is non-existent, but supply has chosen to ignore it. Before reviewing the current situation, let's go back in time.
"I have often heard that in the center real estate prices go from 2000, 2300, 2500 euros per square meter. I can tell you the practice. I bought apartments on the second floor of this building on the corner of Branimirova and Draškovićeva from a private person for 1300 euros in 2014 and 2012 "I paid 2,000 euros per square meter of office space we are in now, considering that I bought from a country that is not market-oriented. These are really realized prices," says Salopek.
We have decided to check the prices on the most famous advertisement. Draškovićeva, apartment of 120 square meters, not at all tempting year of construction 1898, published on January 20 - 220 thousand euros. Per square meter it is 1833 euros. A question that only arises, given the state, cultural and educational center - will Zagreb always remain Zagreb in terms of real estate?
"Zagreb is a historically, touristically, socially very beautiful city. The phenomenal results of Zagreb on the tourist map in the last few years confirm this.
As for the prices themselves, Zagreb did not reach its maximum in relation to other capitals in Central and Southeast Europe. Many may not agree with this because in the city center, a few years ago, you can see transactions from 4,500 to as much as 8,000 euros per square meter. It should be taken into account that these are sporadic transactions ", points out Vedrana Likan, a real estate expert.
In addition to housing, the real estate sector can also be observed in terms of business premises.
"We entered 2020 with the psychologically lowest availability of office space, ie about four or five percent, and we are leaving 2020 with an even lower percentage of availability. The reason is that the unusable part of real estate and the usable part escaped from that data. part of the real estate was absorbed by those businesses that moved out of the city center, "says Likan.
"Given that I am connected to international companies, I think working from home will become the new normal. At the moment a lot of people, like it or not, have to work from home, but now I think companies have learned that they can save a lot of costs by sending their employees to work from home, "Salopek said.
"These offices are still below their full capacity, and from this year we expect that workplace solutions, ie changes over the office space itself, will take off," says Likan.
We have just stepped into 2021, changes are ahead of us.
Source: dnevnik.hr