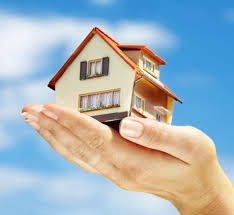 We talked about a dozen properties in which the institutions founded by the county are located - pharmacies and schools, and these premises are still owned by the Republic of Croatia and there is no reason not to put such premises in full ownership of local and regional self-government units, said Minister Horvat after a meeting with Prefect Boban.
During the day, Horvat also meets in Split with Mayor Andro Krstulović Opar and the mayors of several municipalities in the Split-Dalmatia County. According to him, these are properties that are a "legacy of the past" and this problem cannot be solved in one day, and today they discussed what should be done to solve it by the end of the year.
He also said that with all the counties in Croatia, the property and legal premises of the former employees of the State Administration Office, who are now employees of the counties, will be resolved.
Minister Horvat informed reporters that a three-week tender was closed yesterday, to which more than 4,500 applications were submitted for subsidized construction or the purchase of an apartment or house.
- I am sure that the vast majority of these requests will end with the conclusion of contracts by the end of this year, he said.
He reminded that in March, 3,039 contracts were signed with young families for the purchase or construction of an apartment, the purchase or construction of a family house.
- The trend that can be seen now in this tender is that the centers of large cities are no longer so interesting for buying real estate, but that young families have started buying real estate in rural parts of the Republic of Croatia. We are happy about that and it is part of the demographic policy of the Government of the Republic of Croatia, ie the budget funds that we put to use to enable young families to solve the housing issue, said Horvat.
Asked whether additional amendments to the Law on Lease of Apartments had begun after the Constitutional Court ruled that the previous amendments were a burden for tenants, Horvat answered in the affirmative.
- We have initiated the finalization of the subject legal proposal. We are currently working with experts from the Faculty of Law in Zagreb and other legal experts who can help us in this, said Horvat, adding that this is a "legacy of the past" that the Government has decided to resolve, so the work will be completed and presented to the public by end of the year.