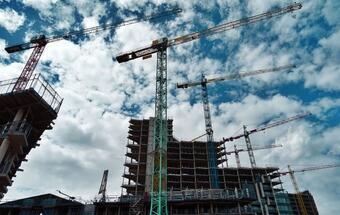 "The unaffordability of real estate is a big problem, since prices have been rising at an unsustainable pace in recent years, more than the increase in wages. Last year, there were 20 percent fewer transactions and we see a lower number of credit requests,' Klara Matić, head of the Transactions Department of Colliers Croatia, told HRT.
Young families and students have the hardest time finding their own home, and they welcome the news about subsidizing apartment rentals with suspicion.
"I think they should subsidize young people to buy private houses, because the cost of subletting is roughly the same as the loan installment," said the citizen.
"For young people to stay in Croatia, these are fundamental things. Fifty percent of existence is housing,' said the citizen for HRT.
The government's subsidized APN loans raised the price of square meters, so this fear also exists when it comes to the measure of subsidizing rent, the details of which are being considered by the government.
"I think that it should have been announced and based on that program it will be possible, for which funds are provided in the state budget, to co-finance rent for young student families and the state will jump in with a certain amount," announced Branko Bačić, Minister of Construction, Spatial arrangements and state property.
The minister also announces the Croatian housing construction strategy, which will define disputed subsidies and the status of protected tenants. Research by our consulting company shows that the real estate market is dynamic.
"All segments of commercial real estate are in a healthy investment and development cycle. The interest of not only foreign investors increased after Croatia's accession to the euro and Schengen, but also the strength of domestic capital. For this year, we expect a slowdown in price growth and perhaps even stagnation by the end of the year,' said Vedrana Likan, director of Colliers Croatia, Slovenia and Bosnia and Herzegovina.
Every third real estate in Croatia is bought by foreigners, and in addition to apartments and villas, they are especially interested in offices and logistics spaces.
Source: Seebiz / HRT