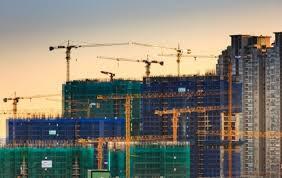 Namely, on February 16, APN published an invitation to credit institutions to collect bids for concluding agreements on granting subsidized loans, they were received until February 24, and the day after, on February 25, a public opening of bids was held.
After evaluating and processing the bids, APN concluded an agreement on subsidizing housing loans with all 14 credit institutions that submitted bids.
Erste & Steiermarkische banka and Karlovačka banka offered the lowest effective interest rate to citizens, of 1.99 percent for both kuna and euro loans.
Hrvatska poštanska banka (HPB) pointed out an effective interest rate of 2.05 percent for loans in both kuna and euros, OTP banka 2.18 percent, and Zagrebačka banka (Zaba) 2.19 percent.
The same effective interest rate for loans in kuna and euros is also given by Agram banka, of 2.34 percent, Privredna banka Zagreb (PBZ), of 2.37 percent, Podravska banka, 2.49 percent, Kent banka, 2.60 percent , Samoborska banka, 2.82 percent, and Croatia banka, 3.50 percent.
There are three banks that offer different interest rates in two currencies for subsidized housing loans. BKS banka thus offers an effective interest rate of 2.46 percent for loans in kuna, and 2.04 for loans in euros, Istarska kreditna banka Umag pointed out an effective interest rate of 2.26 percent for kuna loans, and 2 euros for euros, 18 percent, while Raiffeisen Bank offers kuna interest rates to citizens of 2.86 percent and euros of 2.33 percent.
According to the planned schedule, an advertisement for subsidizing housing loans will be published in the media and the Official Gazette on March 9, from which citizens will be able to submit their loan applications to banks, while on March 21 banks will start submitting applications on behalf of their clients. subsidies to APN.
The announcement will last until the funds are spent, ie until the announcement of the termination is published, and as already announced by the Ministry of Physical Planning, Construction and State Property, it is planned to spend HRK 50 million for this measure this year.
The APN pointed out today that requests from credit institutions will be received during the regular working hours scheduled for work with clients, from 9 am to 2 pm, with a maximum of 200 requests per day per credit institution.
"Applications received from the date of commencement of loan subsidies will be considered according to the time of receipt of complete applications in the APN, and incomplete applications, as well as applications received before the date of commencement of loan subsidies, will not be considered," they said.
So far, more than 22 thousand subsidies for housing loans have been approved
Recall, the Law on Subsidizing Housing Loans allows you to subsidize the monthly amount of installments or annuities of home loan borrowers who take from credit institutions to buy an apartment or house, or to build a house, all for the purpose of resolving the housing issue.
The state subsidy is granted for the first five years of loan repayment, with the possibility of an extension of two years for each live-born or adopted child in the loan subsidy period.
Extension of subsidies for an additional year per child is also possible for families who already have children at the time of application, as well as in case the applicant or a member of his family household has a disability of more than 50 percent of the physical impairment.
The measure can thus be used by all citizens of the Republic of Croatia who are younger than 45 and who do not own an apartment or a house. Loan subsidies are approved for the purchase of an apartment or house, or construction of a house up to a maximum of 1,500 euros per square meter, or up to a maximum loan amount of 100 thousand euros in kuna equivalent, with a loan repayment period of not less than 15 years.
The amount of the subsidy depends on the development index of the place where the real estate is bought or built, and ranges from 30 to 51 percent of the loan installment. The largest subsidies go to those who buy an apartment or house or build a house in the least developed areas, while 30 percent of the monthly loan installment goes to those who decide to buy or build real estate in urban centers such as Zagreb.
According to available data, from the beginning of the implementation of this measure in 2017 until the last call in March 2021, 22,169 applications for housing loan subsidies were approved.
Also, APN receives daily requests for additional subsidies for the birth of a child, which is why this measure is also considered important in the segment of encouraging demographic renewal. Thus, from 2017 until today, about five thousand children have been born in families that use subsidies.
Source: seebiz.hr