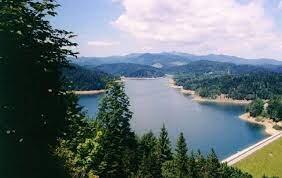 A decent apartment in Rijeka, in a good location, with a budget of one hundred thousand euros is impossible to find. Real estate prices have skyrocketed! The people of Rijeka are also aware of this. Many people can only dream about new construction. Can the average Croatian citizen afford an apartment in this building behind us?
- Definitely not. You have to have a higher income, you have to be creditworthy, because a square meter here is about three thousand euros, said real estate agent Tamara Abram.
In Trieste, about sixty kilometers away and similar in many respects, it's a different story.
- The price of a square meter in the very center of the city, depending on the location, ranges from 2,200 to 2,700 euros. Just a few kilometers away, you can find apartments at a much more affordable price, emphasized the owner of the real estate agency, Lorenzo Adami.
- An apartment of about fifty square meters, which does not require much investment, can be bought for about seventy thousand euros, added journalist Borna Šmer.
- The Trieste real estate market has never experienced large price fluctuations. They never grew or fell excessively. They are always there somewhere, at the same level, said real estate agent Paolo Aita.
That's why, they tell us, the prices are more reasonable, despite the higher standard and salaries. A little is built - a lot is renovated because the state also encourages it.
- If a family has two salaries and is creditworthy, it is not a big problem for them to buy an apartment and renovate it or to buy an already adapted apartment outside the center, said builder Sergio Savini.
New buildings in Kvarner are springing up one after the other, but despite this, old real estate is reaching dizzying prices.
- There are no apartments, so people are forced to buy what is on the market and sometimes overpay the value of that apartment, said real estate agent Tamara Abram.
But not everything is so gray - rents in Trieste are thirty to forty percent higher than in Rijeka.
- The same day when we advertise an apartment for rent for 600 euros, we get about forty calls, said the owner of the real estate agency, Lorenzo Adami.
But judging by the trends in the market, it seems that we will soon see similar ads in the "flowing city".