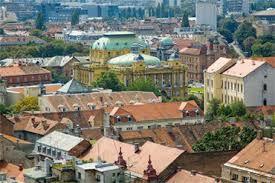 From the tables published by the Central Bureau of Statistics for the period from 2010 onwards, it can be seen that these prices have risen continuously over the last decade, with a slight decline in the long half of 2016, when the price per square meter fell to 9899 kuna. this was followed by renewed growth, which in 2021 brings us to the amount of as much as 1784 euros per square meter of a new apartment, at the level of the entire country.
Indeed, when we exclude POS apartments from the price average, which, according to the CBS, were sold for HRK 7,499 per square meter and accounted for only 2.7 percent of the total number of apartments sold, the average square footage of new construction in Croatia is as high as 13,550 HRK, which is 5.8 percent more than in the second half of 2020 and 4.7 percent more than in the first half of last year.
Official statistics thus confirm what has been visible in the real estate advertising market for months - buying real estate - at least new ones - has never been more expensive, although Zagreb recorded a decline compared to the same period last year, albeit only a few kuna, but still declining. real estate prices in the rest of Croatia are as much as ten percent higher.
As Dubravko Ranilović, President of the Real Estate Association at the Croatian Chamber of Commerce, explained to Jutarnji list, what is happening in Croatia is actually in line with world trends, given that real estate prices are rising in the rest of Europe and the world, mainly as a result of several factor.
"First of all, we have had extremely low interest rates on real estate for years, which is usually the main regulator of the market price, and this is also the main reason why there is so much talk in the public about whether the price of money will remain low, because it benefits the real estate market.
In addition, the formation of real estate prices was influenced by the pandemic, in which investing in real estate seems like a safe and tangible way to save, which has resulted in many investors investing their money in squares, "said Ranilovic, adding that it is significant The average prices in Croatia were also affected by labor shortages in the construction sector, as well as rising prices of raw materials.
"So, everything became more expensive, so it was logical to expect that this would be reflected in the price of a square meter of new construction," Ranilović explained.
According to the CBS, in the first half of this year, private investors sold 2,300 new apartments with a total area of ​​151,567 square meters, which means that the average size of purchased housing was 65 square meters, and of the total number of apartments sold, 1,367 were in the area Zagreb, while 945 apartments were sold in the rest of Croatia.
When it comes to 2020, a total of 24,000 flats and apartments were sold in Croatia last year, of which 3,000 were apartments in new construction.
Most apartments, as expected, were then sold in the area of ​​Zagreb and Zagreb County, and in the Adriatic about 10 thousand old and new properties were sold.
Source: Seebizz