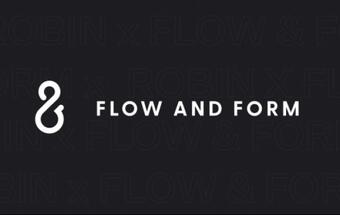 Robin is a Boston-based company with more than 200 employees that helps thousands of teams in 80 countries achieve hybrid work, according to Flow and Form. In July of this year, they collected a new round of investment of 30 million dollars, which enables them to expand internationally, especially to the European market, and part of that is the takeover of the Croatian company.
When asked about the value of the takeover, Flow and Form said that "we do not wish to comment on the financial details of the acquisition at this time."
This Croatian company has been in existence since 2017 and deals with providing high-quality digital solutions for optimizing living and working space, in which, as they say, the most important thing for them is to make every space a better place to live and work.
They also say that they are "one of the leading companies in the real estate technology industry". The company was included in the list of the 50 fastest growing technology companies in Central and Eastern Europe according to Deloitte's 2021 list, and the president of the board, Marko Pavlović, emphasizes that in Robin they found the kind of partner they were looking for, that people are more important to them than offices and that they want their users and employees facilitate the work experience.
"Creating a world where workplaces work better requires teamwork. By joining forces with Robin, who shares our goals and values, we will ensure that we adapt more quickly to change, keep pace with the growing demand for a hybrid way of working and develop solutions that help leaders in their industries, making their offices places where their employees want to work." says Pavlović.
With the cooperation with Flow and Form, Robin is entering not only Croatia, but also the whole of Europe, joining forces with a team that has been building solutions for optimizing the workspace for years, according to Flow and Form.
They consider that this is great news for the Croatian economy as well. because now they will participate in the rapid growth of a top SaaS (English Software as a Service) company, in a completely new industry on this market - workspace technology and in building the future of work, where people come first.
Robin's clients around the world, especially in Europe, will have the support of teams in Croatia. Robin's front man Micah Remley said that from the beginning they were impressed by the amount of quality talent and technical ability of the team in Croatia.
"Through the acquisition, we see an opportunity not only for product development with experienced teams in Zagreb, but also for supporting our European and global expansion from our Zagreb office," added Remley.
Source: Seebiz.hr