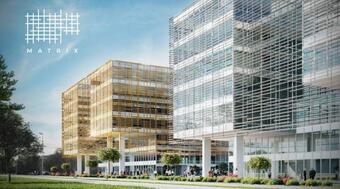 Matrix Office Park, the newest GTC Group project in Croatia, is being built at the intersection of Zagreb's Slavonska Avenue, Heinzelova Street, and Radnička Street.
The two Matrix Office Park buildings have a surface of over 20,000 square metres, 544 parking spaces, and a parking lot for bicycles.
The buildings are being built in compliance with the LEED Gold Certification, their energy efficiency is rated A+, and their modular construction ideally suits the growth and development of every company, the investor says on its web site.
The construction work is being conducted by the private Kamgrad company.
GTC Group, established in 1994, is a leading real estate investor and developer focusing on Central and Eastern Europe. The group is operating in Poland, Romania, Hungary, Croatia, Serbia and Bulgaria. Its portfolio amounts to 1.7 billion euro.