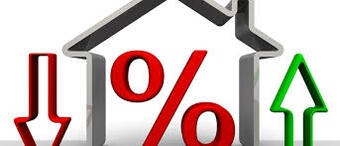 After the stagnation associated with the arrival of the pandemic, the commercial real estate investment market began to recover in the second half of 2020, and most deals were concluded in the third quarter. Ultimately, the volume of investment transactions amounted to approximately 550 million euros, which is approximately 83 percent of the value in 2019.
Most of the work is focused on Zagreb, where 63 percent of investments were realized, followed by Dalmatia and Istria and Kvarner. Most of the activity was recorded in the retail sector, followed by office real estate and hotels. Despite high demand, the lowest activity was recorded in the industrial and logistics sector mainly because most of the existing capacity serves the owners and is therefore not for sale.
Major last year's transactions include the sale of real estate company GTC, whose portfolio includes Matrix Office Park, Avenue Mall and business premises in Avenue Center to Hungarian investor Optima, the sale of Konzum in Velika Gorica by Tower Property Fund to a group of local investors for 9.1 million euros and sale of five large Emmezete stores by LNC Capital Partners to Hemisphere International Properties for € 33 million.
Colliers analysts expect strong investor demand for high-occupancy properties, well-known tenants and long-term leases to continue this year. However, due to the lack of quality real estate on the market, it can be expected that investors will turn to real estate that is doing less well and for which there is a possibility of repositioning and raising value (value-add real estate).
The earthquake in Zagreb and work from home shook the office space market
The pandemic and earthquake in Zagreb significantly affected the office space market. After the earthquake, numerous buildings in the center of Zagreb were damaged, which created a temporary increase in demand for office space in modern buildings outside the center. The pandemic has accelerated the trend of working from home, already present. Most employees are expected to return to the offices this year, but a flexible work model is expected to be maintained (work from home one or two days a week).
Although many companies have switched to teleworking, the average rent for A-class offices in Zagreb has remained stable (about 12.5 euros per square meter) due to little free space (about five percent of total capacity). There is still a demand for larger offices, and several large business centers are currently under construction.
KFK Tehnika is building the City Island business park in Buzin, near the Zagreb bypass. The project is being implemented in several phases, and it is one of the largest private investments in Croatia, worth about two billion kuna. In the first phase, 25,000 net square meters of office space will be built by the end of 2022. The construction of the Dalmatia Tower is nearing completion in Split. The 27-storey skyscraper will be the tallest building in Croatia. The office portion will be completed by the end of 2021 and will cover 30,000 gross square feet.
IT company Infobip is building a new campus in St. Clare called Alpha Centauri, which will be completed by the end of 2021 and will cover 10,500 square meters. BHB Domus is a mixed-use project being built on the corner of Branimirova and Heinzelova streets in Zagreb, with 4,700 net square meters of office space.
Several major projects are in preparation, the most ambitious of which is Seven Gardens, an office complex in Zagreb's Trnje, which will be spread over four buildings on 100,000 square meters of gross area. The value of the GTC Group's investment is EUR 100 million.
Retail chains continue to expand, but at a slower pace
The pandemic has led to a major trade disruption due to labor restrictions. Retail chains (Plodine, Spar, Kaufland, Tommy) continued to open new stores in the second half of the year, but at a slower pace. The most active was Eurospin, an Italian food retailer and a new player in the market. In the non-food segment, Pevex is the most agile and has continued to expand in smaller cities.
In Zagreb, the vacancy rate in shopping malls is about two percent, and the weighted average monthly rent is 20 euros per square meter. The basic rent in prestigious shopping centers can reach 50 euros per square meter, and for smaller spaces up to 150 euros, depending on the sector.
Rents for stores in the center of Zagreb are stable and range from 30 euros to 140 euros per square meter, depending on the macro location, size and visibility. But there is more and more free space, so this year there could be a drop in rental prices.
The largest project under construction is Center Z in Zagreb's Španski neighborhood on 75,000 gross square meters, and the works are expected to be completed this year.
E-commerce has increased demand for logistics centers and warehouses
The industrial and logistics sector, the least developed real estate sector in Croatia, continued to expand. Demand is still high because most of the capacity is full and for the most part already obsolete
dishes. The strongest demand comes from the retail sector related to food chains, logistics and warehousing. Due to the strengthening of online commerce, these segments have become the most sought-after type of product, both for investors and tenants.
There is a lack of larger spaces (above 10,000 square meters) and manipulative space. Currently, Pevex is seeking 200,000 square feet of space to build a 70,000-square-foot logistics and distribution center. Rimac Automobili, on the other hand, is looking for an area of ​​15,000 to 30,000 square meters until their campus is completed.
Currently, less than 2.5 percent of logistics capacity is free. Primary monthly rents for logistics premises in Zagreb amount to around 5.5 euros per square meter, and average rents for older industrial premises range from two to four euros per square meter.
The biggest investments in construction at the moment are two logistics and distribution centers in the business zone Meridian 16 near Velika Gorica. The centers will have a total of 68,600 gross square meters.
Numerous tourism projects delayed due to pandemic
The pandemic hit hoteliers hard, so numerous investments in new facilities were postponed or stopped. Due to the pandemic, the opening of the Ambasador hotel in Split, an investment worth 23 million euros, was postponed.
According to the Croatian National Tourist Board, compared to 2019, the total number of overnight stays in hotels decreased by 73 percent, and in camps by 53 percent. Hotel capacities in Croatia are mostly managed by independent brands, but there is still a great demand from international hotel operators to enter the market.
Despite the pandemic, several major projects should still be completed this year. Hilton Costabella Beach Resort & Spa has announced its opening in June 2021 in Rijeka. The resort will have 132 hotel rooms and 66 suites, and the investment is estimated at 80m euros.
Hotel Marriott, located on the last ten floors of Dalmacija Tower, should be open by the end of 2021. A new hotel is being built in Praška Street in the center of Zagreb, and the value of the investment is 14.5 million euros.
Source: Tportal