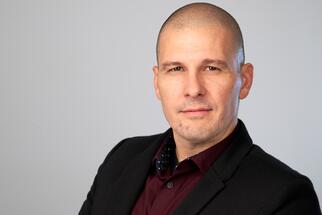 1. According to Delight, what is the main idea of complete redecoration of the office?
We have noted a growing demand from our clients for complete solutions, which means that they want a single contractor to carry out the entire project, and Delight has offered this kind of services for years. Projects that fall into this category include either complete redecoration of "shell and core" build-out, or partial space redecoration. Therefore, the complete redecoration includes mechanical works, electrical installations, construction and craftwork, as well as the preparation of the whole project or expert supervision. Apart from the office furniture, flooring and glassware, Delight has recognized the ability to offer complete solutions to the clients over the years.
Given the lack of office space in major cities in Croatia, especially Zagreb, clients often change the overall outlook of the existing office spaces, in order to keep up with today's workplace standards. Delight recognized this opportunity just in time, and thus expanded its offer by adding a wide range of services that make redecoration easier, finer and more transparent.
Complete redecoration allows the client to suggest his own solutions, ranging from conceptual design to purposeful space. Clients are increasingly in need of relocation to unfinished or unprepared premises, where the space needs to be adapted to the needs of the company. This includes a variety of works and services.
2. What are the advantages of this kind of redecoration?
We have recognized the current market situation as an opportunity to expand our list of redecorating services, since most of our partners want to make both communication process and carrying out projects easier. In collaboration with certified architects, we have the ability to offer expert supervision, draft project documentation and complete fit-out projects, in order to create ready-to-use spaces.
Working with a single contractor is a huge advantage, above all because of a faster and easier communication. Other significant advantages include more transparent work coordination and project costs, ability to influence the design, as well as selection and installation of products without the complexity of multifaceted communication. Finally, one of the key advantages of choosing a single contractor is the fact that making decisions is easier.
3. What are some of the key changes in the outlook of office space caused by the transformation of the way we work?
When we compare working techniques and the concept of office outlook 10-15 years ago with what we know today, it is clear that we are in a period of great change. Some of the challenges that companies are facing today primarily relate to the reduced square footage both of the office and the workplace of the individual, the increased need for collaboration together with the need to protect privacy, wellbeing, and increasing brand awareness, as well as many other contemporary demands which appeared due to the transformation of the way we work.
Accordingly, the office needs to be adapted to today's challenges. It should consist of various zones that address the demands of the new way of working in office spaces. Working in an open space is challenging enough, because employees don't have enough privacy and have a harder time focusing on their tasks. There are many solutions to make working comfortable. Introducing smaller collaboration areas, nomadic workplaces or height-adjustable shared desks which allow employees to change their position while working leads to higher productivity and employee satisfaction, and therefore better results. Also, a common social space plays the key role and functions as a so-called rejuvenation zone. For instance, it can come in the form of a work café, where brand awareness is increased.
4. What pieces of office furniture can Delight point out as the most sought after in 2019?
In 2019, there has been a growing demand for height-adjustable desks and phone booths, together with the aforementioned "home feeling" furniture. If you imagine that an employee working at the office for 8 hours a day spends most of his or her working hours sitting, as well as sitting in a car, public transport, and at home, it is clear why sitting is said to be the new smoking. In Scandinavian countries, height-adjustable desks have become an obligation, not a luxury or an accessory, and we have also noted increasing demands for these products in our region.
Height-adjustable desks allow the employees to change the way they work, and therefore there has been an increase in the demand for them. Phone booth is also becoming an integral part of any office space. Initially, these rooms were made of plasterboard walls and glass doors, but over the years it became clear that far better solutions existed. Such areas are always located in darker parts of the office or are remote, have poor ventilation and acoustics and are rarely used by employees, so solutions such as Framery phone booth are much better.
In addition to acoustic solutions, Steelcase office chairs meet all the requirements of the nomadic working mode and frequent changes of the employees on the same office surfaces. As the currently most sought after piece of furniture, I would like to single out Series 1 office chair with customizable Live-Back technology, which is extremely adaptable and has a reputation for being the most suitable chair for frequent user changes.